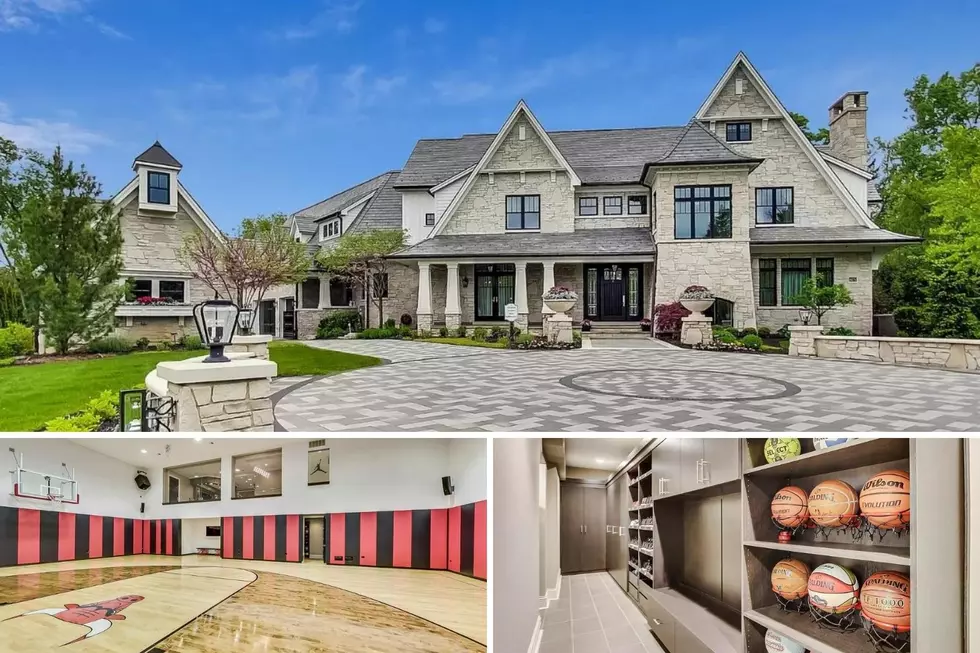 Gorgeous! Juice Wrld's Mom Spends $8.3M For This Home In Illinois
Zillow/Katherine Karvelas @properties | Christie's International Real Estate
When you thought the late rapper Juice WRLD was gone from the news forever, his mother is making headlines because she just dropped $8.3M on a 17,000 square foot estate in Illinois.
When I saw Juice WRLD was trending online again, I had to tell my friend Joey because he just recently got a tattoo in honor of the late rapper.  This artist spoke so much about his heartbreaks and pain, which really opened a lot of doors for generations to unlock their own emotions without feeling judged.  He will definitely be missed!
As for his mother, I can't wait to show you the inside of her brand new home.  I saw she had spent a LOT on this estate and I went hunting for the photos of inside the place.  Let me just say, this property is stunning, modern, and a dream home for many like myself.
WELCOME HOME!
The outside is already jaw dropping.  It has a heated driveway, automated gate entry, its own private cul-de-sac, and features 6 bedrooms, 9 bathrooms inside.
One of my favorite rooms in every estate I've found is the movie theater.  I don't know why, but if you have a cinema in your house you've basically made it in life.
"The theater area can remain an open space or hidden behind custom draperies for privacy." - Zillow 

 
Also, have you ever seen an indoor basketball court like this?  Yeah, it's Chicago Bulls themed and is actually like 30 feet below ground.  As a bonus, it has a separate entrance from the rest of the home!
There's a private locker room, changing area, plus soundproof technology so when the games get heated you won't hear a single thing from any other part of the estate.
There are also yoga and workout rooms to use after a long night on the court.  Must be nice, congrats to Juice WRLD's mom for closing on such a one-of-a-kind home!
Take a look at the rest of the Illinois estate below.  There's so much character to this home, it's no wonder why Juice WRLD's mom was so willing to spend $8.3M!
Inside Juice WRLD's Mom's New $8.3M Illinois Home
28 Photos of a Former NBA Star's Abandoned Illinois Mansion
Look inside the sad and weird remains of a mansion, completed in 1988.
Chance the Rapper's New $2.3M Bannockburn Mansion Needs Some Updating
The three-time Grammy Award-winning artist took a break from dropping mixtapes and dropped some roots and a couple million dollars.