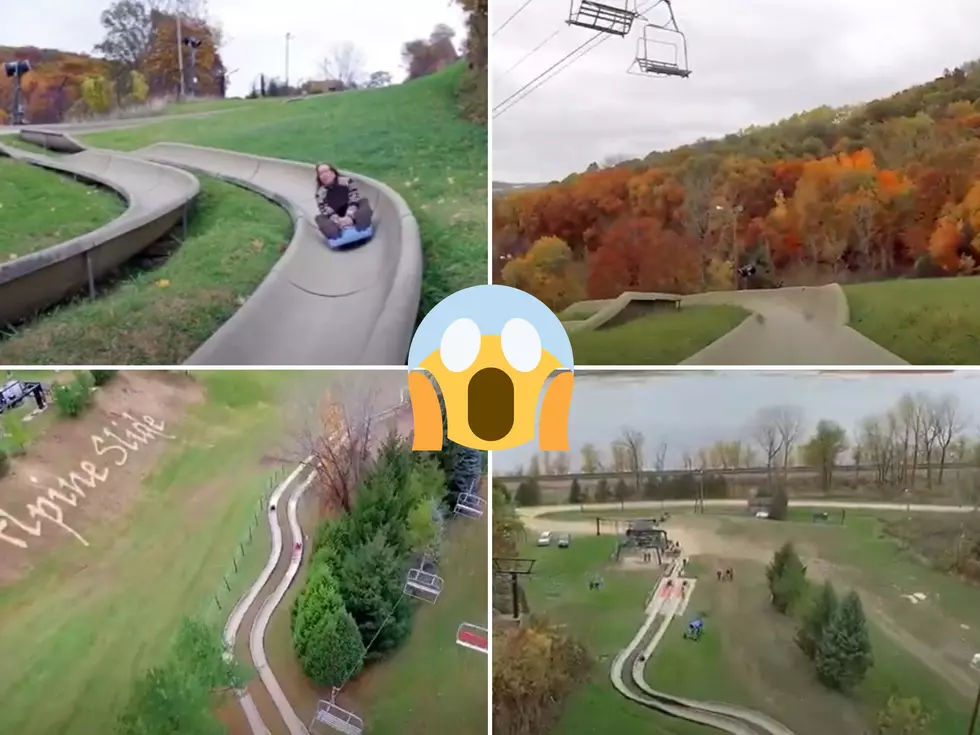 Are You Brave Enough To Take On Illinois' Mountain Coaster Ride?
Canva
If you're looking for the ultimate thrill ride in Illinois then you must check out the mountain coaster.
Chestnut Mountain Resort Has Summer Activities Too
If you're from this area, then you're probably familiar with Chestnut Mountain. It's a ski resort on the Mississippi River in Galena, Illinois. I've been there a handful of times and had a lot of fun. Honestly, I thought it was just a winter destination but I recently learned there are some fun things to do there during the summer too.
Ride The Mountain Coaster At Chestnut Mountain Resort
One of the summer activities at Chestnut Mountain Resort just got added to my "must-do" list. It's the mountain coaster. You get on at the top of the hill and race down to the bottom. The ride looks amazing.
Race down 2,050 feet of tailored track on a sled to the banks of the Mississippi on the ride of your life.
Our scenic lift whisks you back to the top of the mountain where a gorgeous panoramic view of three states is unveiled.
The view is just as much of an attraction as the downhill adrenaline rush itself.
Other Summer Activities At Chestnut Mountain Resort
Of course, there are other fun summer activities that they offer at Chestnut Mountain including river cruises, segway tours, zipline, mini-golf, disc golf, and bike trails. Plus, you can stay at the beautiful resort with two restaurants, an indoor pool, and a hot tub. The weather is much better too.
For more info, HERE.
31 Photos Proving There's No Illinois Town More Beautiful Than Galena
This Nautical Illinois Airbnb Has Its Own Private Beach
Stay Overnight in an Old Illinois Wooden Shoe Factory
This Illinois Airbnb is a unique stay you won't forget.
Stay at Illinois' Famous Cherry Tree Inn B&B Featured in Popular Film
This beautiful Victorian home in Woodstock may look familiar to you. This bed & breakfast is where Bill Murray stayed in the 1992 movie, Groundhog Day.