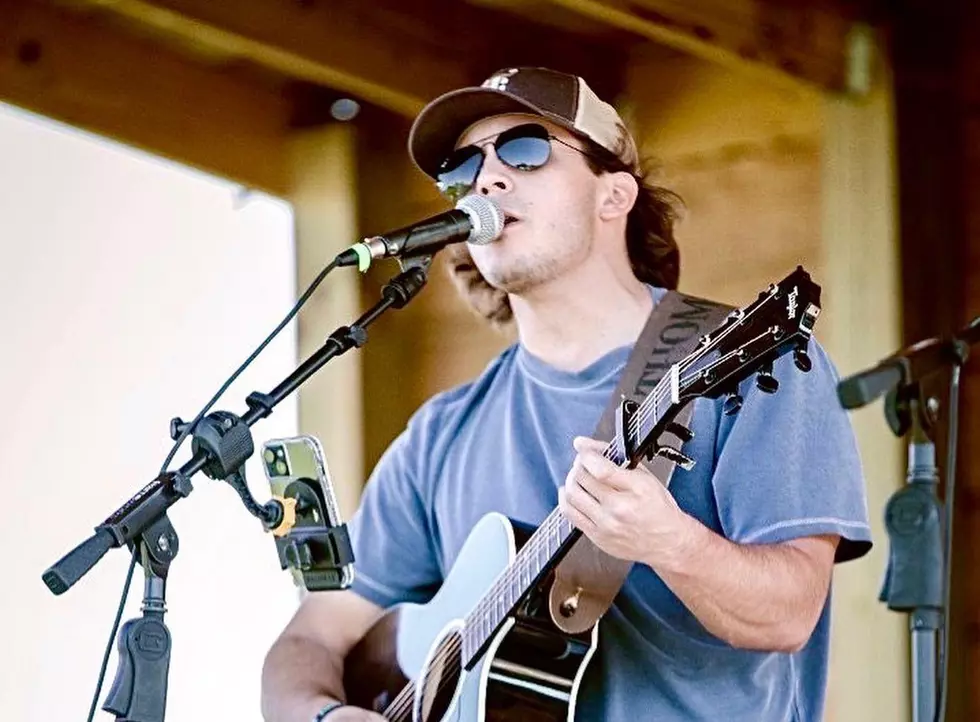 Owensboro, KY Singer-Songwriter Claims 'Women Made Me This Way' in New Song
Cam Thompson
On Monday, December 5th, Cam Thompson, a singer-songwriter from Owensboro, KY, gave his fans something to look forward to.  He posted a teaser reel for a brand new song. That song- "Women Made Me This Way"- will have its official release this Friday!
We first shared Cam's story back in 2020 when he was a senior at Owensboro High School. In July of that year, he released his first single, "Kentucky Weather."
In November of 2020, Cam released his first album- Dreamer, which featured a collection of nine original songs. Not bad for a guy that got his very first guitar just three years ago.  His parents, Krista and Kevin, bought him that guitar for Christmas following his 2019 performance at PorchFest OBKY.
Since then, Cam graduated high school and moved to Nashville, where he's playing music and finishing up a business degree online through Murray State University.
For the artwork for his new single, Cam enlisted the help of Owensboro's most well-known and prolific artist, Aaron Kizer. Aaron designed the cover art for the single.
Cameron says the inspiration behind the song is centered around personal experience.  "I wrote this song over a year ago after having a few relationships with girls that didn't work out. Usually those kind of things lead me to writing sad break up songs, but with this one I went a different route. I figured why not write a song about all the fun I'm having without women and how they've led me to be the way I am."
Cam admits that he's been holding onto the song for a while.  He adds, "It's one of my favorites out of all the songs I have written."
Here's a preview of the song.
"Women Made Me This Way" will be released and available Friday on all music streaming platforms.
The Best Country Singer From Every State
Some states, like Oklahoma and Texas, are loaded with famous country singers. Others, like Nevada and Maine, are still looking for a real breakthrough artist. See the best and most successful country music artist from all 50 states, starting with
Hank Williams
and Alabama.