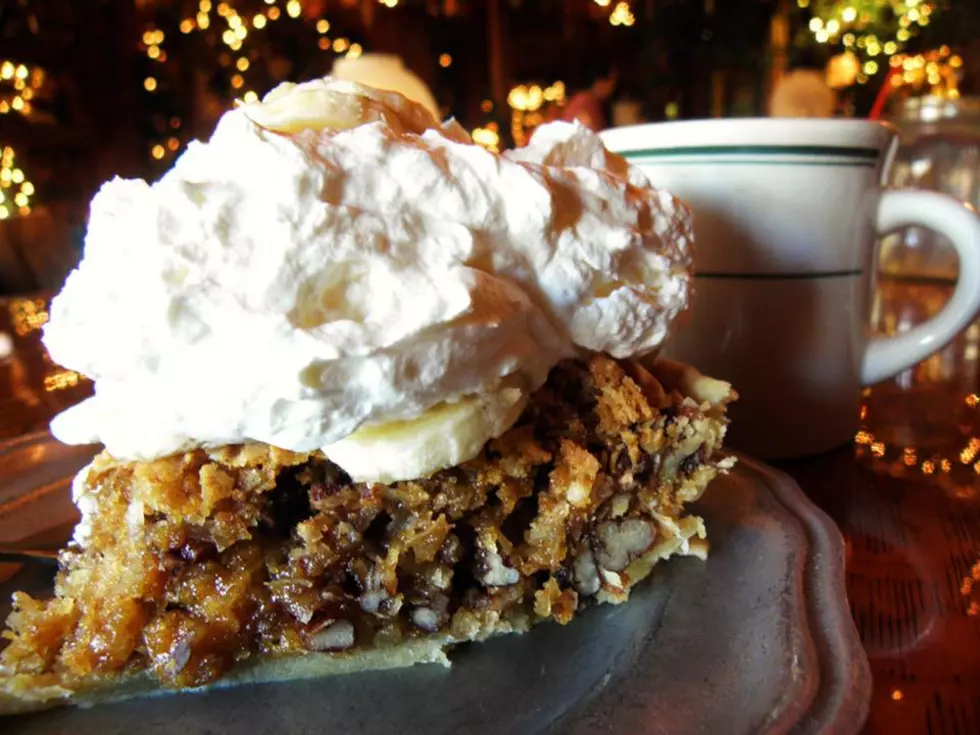 Patti's 1880's Settlement in Grand Rivers, KY, Shares Sawdust Pie Recipe
Patti's 1880's Settlement
There's nothing more glorious than dessert is there? I'll admit it - I'm a dessert hound. I can't stand myself if I eat dinner and there isn't something sweet to round out the meal. I'll quite literally lay awake all night thinking about what should have been.
Normally, I'll try to keep it reasonable - a single scoop of ice cream, a frozen yogurt pop, healthy peach crisp - but when I am go all out for dessert - I GO ALL OUT. This past weekend, I came across a recipe for a local dessert staple that I might just skip making and instead travel the couple hours to have one in person.
Patti's 1880's Settlement in Grand Rivers, KY is famous for many many things from their amazing Christmas light display that has been featured on national TV, to the award-winning food like two-inch thick pork chops, flower pot bread and strawberry butter, and their Sawdust Pie which was featured in Bon Appetit magazine in May of 1983.
The restaurant doesn't normally publish their recipes but the Sawdust Pie was an exception. And though the recipe is decades-old, it has recently made its rounds on social media once again. And - with good reason. Look at this glorious decedent dessert!
From the Facebook page:
Ingredients:
7 egg whites, unbeaten
1 1/2 cups granulated sugar
1 1/2 cups graham cracker crumbs
1 1/2 cups pecans
1 1/2 cups coconut, flaked
9 inch unbaked pie shell
Sliced Bananas
Whipped Cream
Instructions:
Mix first 5 ingredients together and stir by hand. Pour into unbaked pie shell. Bake in preheated 325 degree oven until gloss and set (about 25 to 30 minutes). DO NOT OVER BAKE. Center should be gooey. Serve warm with sliced bananas and whipped cream on top.
I've added it to my 2020 Summer Bucket List - both making the recipe and ordering a slice from Patti's. My guess is that the original maker's version will be far superior to my own. We shall see though!
Currently, Patti's is operating at 33% occupancy and are also offering curbside and carryout, as well as outdoor dining. They are open Thursdays thru Mondays. Reservations highly recommended. Call 270-362-8844 to reserve your table. See their full menu here. 
Enter your number to get our free mobile app
BEHOLD: The Chunky Monkey Yogurt Pop Recipe Will Change Your Summer!