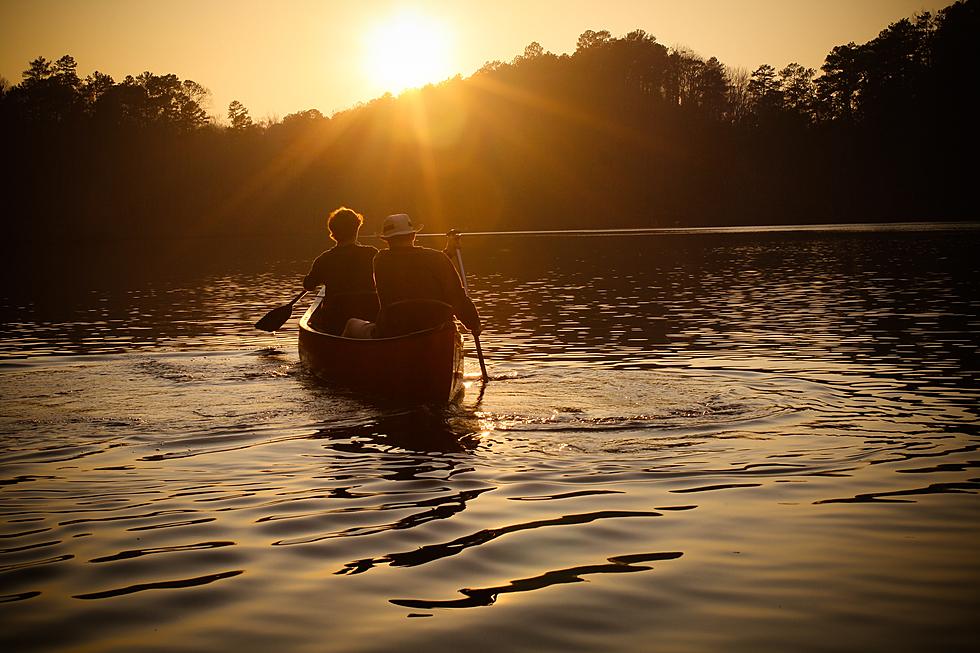 An evening of canoeing, live music, and good food.
Cave Country Canoes
Located in Milltown, Indiana is a warm weather favorite for many in the Tri-State, Cave Country Canoes.  Cave Country Canoes offers all kinds of outdoor adventures from April to October every year.  They host camping, kayaking, and of course canoes on the Blue River.
Twilight Canoe and Dinner for Two
This summer Cave Country Canoes are bringing back one of its most popular events, the Twilight Canoe and Dinner for Two trips.  Instead of starting your canoe trip early in the day, you'll take off in the late afternoon.  You'll canoe down the Blue River to a riverside dinner.  And this isn't just any dinner, there will be food from Schnitzelbank and a cash bar.
The event will take place on July 14th, 2023. Here is what Cave Country Canoes says about the trip:
Twilight Canoe and dinner for two is a favorite event of the summer.

After the day trips have come to an end, guests will begin their private twilight paddle downstream in the late afternoon ending at dusk.
Cave Country Canoes pulls out all of the stops with linen tablecloths, candlelight tables, and firepits riverside. A delicious meal will be prepared and served onsite by Schnitzelbank of Jasper. Speakeasy Pizza of Orleans will have its beer truck and will offer a cash bar.
Bring a date or a group of friends and listen to The Salty Dogs, a group of fantastic musicians and talented vocalists, who play your favorite classic tunes from several decades.

It is a night to remember!
If you want to find out more about the Twilight Canoe and Dinner for Two event, you can follow the
Facebook event page, here
.
Southern Indiana Photographer Captures Hoosier Birds
Southern Indiana Photographer, Ron Harper, captures photographs of native birds that are both stunning and almost magical. His photographs showcase the natural beauty of the birds in our neck of the woods. From action shots in midflight to beautiful portraits, these photos will give you a new appreciation for the feathered wildlife in Indiana.