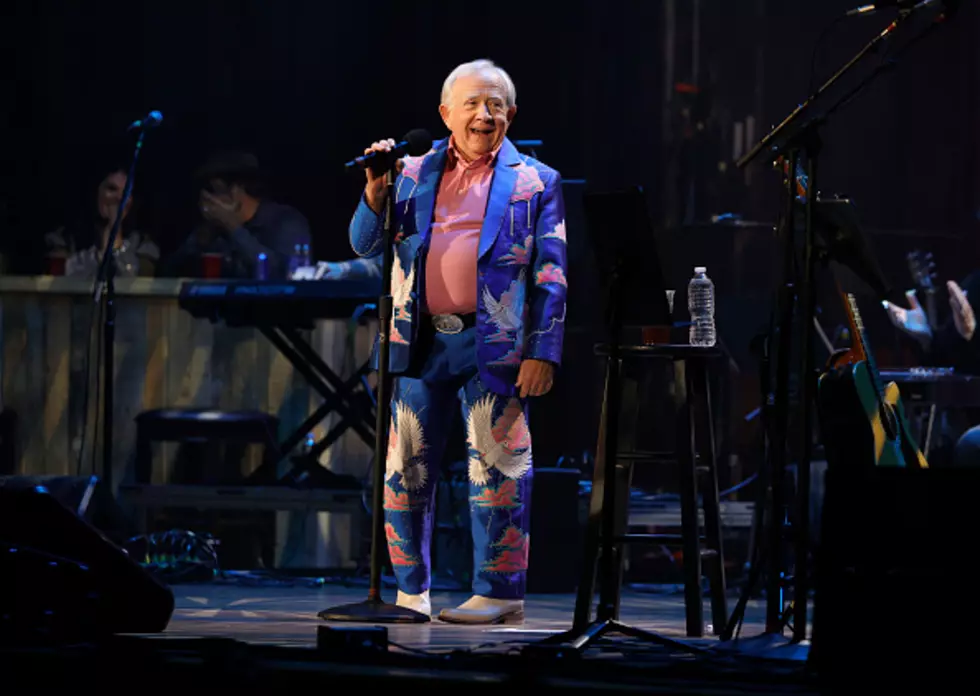 Remember When Leslie Jordan Played the Ryman Auditorium in Nashville?
Jason Kempin/Getty Images
Leslie Jordan, over the last couple of years, basically owned the rights to this question. "How Y'all doing?" Well, Leslie, the answer is simple today. We're not doing well. At all. We already miss you.
News broke this afternoon that Leslie Jordan, the absolutely hilarious actor/comedian who became a household name during the COVID-19 pandemic because of his hysterical social media posts from quarantine, died in a car accident at the age of 67.
TMZ broke the news around 1:30 Central this afternoon.
I was a Leslie Jordan fan long before those COVID quarantine videos, though they cemented my love for him. A lot of fans know Leslie as "Beverly Leslie" from the sitcom Will & Grace.
However, I was on board even before then. I remember becoming a fan of Leslie's when he was on the John Ritter/Markie Post comedy Hearts Afire back in the early 90s. Remember that?  I also remember him in his role as Dr. Benjamin Harris in both Ally McBeal and Boston Public.
But my absolute favorite Leslie Jordan role was when he was, well, Leslie. I had the chance to see him late last year at the Ryman Auditorium in Nashville.  Leslie had released his gospel album Company's Comin' in early 2021. Here's a definite highlight from that album.
To celebrate Company's Comin' and bring some of the songs to life on stage, Leslie wrangled in some well-known friends to join him in his Leslie Jordan & Friends concert.
I bought Kevin tickets for a surprise birthday gift and we headed off to Nashville to see the show.  As expected, Leslie was absolutely hilarious and the evening was as magnificent as we thought it would be.
Here are some highlights from the show!  While I, like many of Leslie's fans, are missing him today knowing that "little light" of ours isn't shining anymore, I will always have my memories of that night- his friends, his songs, his pitch-imperfect, but infectious singing voice and his pitch-perfect sense of humor.
Rest in Peace, Leslie Jordan. You were hilarious and I think I can speak for all of your fans and summarize we were thinking today when we heard the news of your untimely passing.  We all were and are thinking to ourselves, "Well, #$%@~!"
20 Fabulous Photos from the Leslie Jordan & Friends Concert at the Ryman
The Leslie Jordan and Friends Concert was Tuesday, November 30th at the Ryman Auditorium. Leslie wrangled the help of a bunch of his Nashville friends for a night of comedy and church hymns.