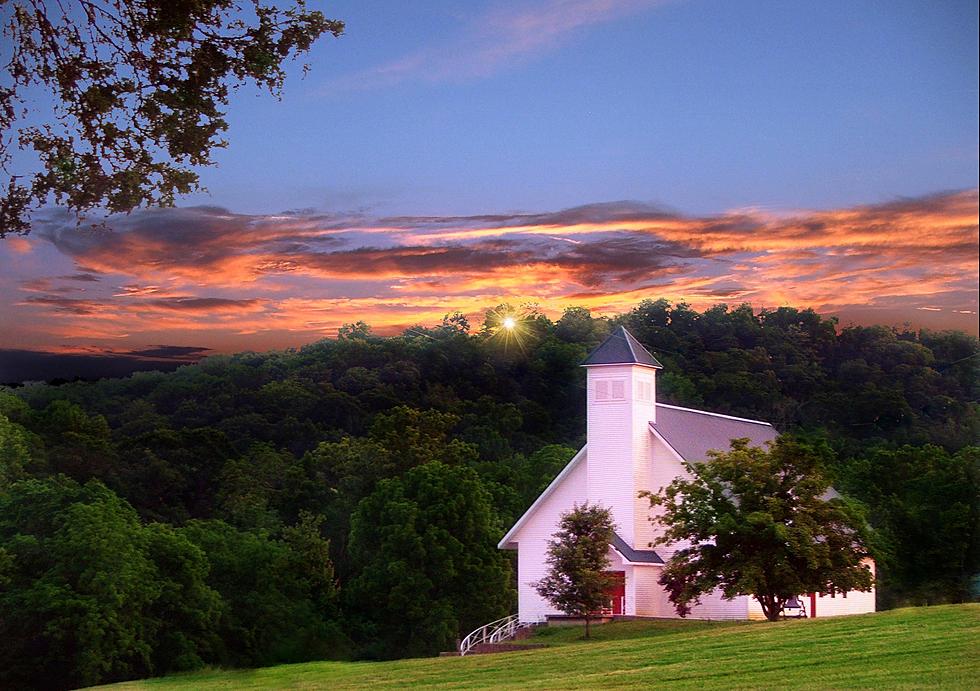 Southern Indiana Campground Has Picturesque Views and the Cutest Chapel
Picasa Sycamore Springs Park
Sycamore Springs Park located in English, Indiana is best known for its family-friendly campground and hiking trails with stunning scenic views.
According to the website:
Enjoy nature and take in the sights of Deer Lake, High Bridge Trail, Little Blue River and various playgrounds, and much more. Come explore our unique scenery while making memories with your family. Our park offers many amenities, including:
Unique Hiking Trails
Playgrounds for Children
Modern Restrooms
Pull-Through RV Sites with 30/50-amp electric
Full hookup Sites (water, 30/50-amp, and sewage)
Cabins (Traditional and Camping)
Ponds for Fishing
River Access for Kayaking (early spring)
The Chapel at Sycamore Springs (available for rent)
Free Shelter houses
Primitive and Electric Tent Camping
It's only about an hour and a half from the tri-state so it's far enough to get out of town but won't cost you an arm and a leg in gas. Plus they offer free park entrance to visitors and free firewood.
Going to the Chapel, and We're Gonna Get Married 
And it also has something that most campgrounds don't have. Now, this beautiful park offers a charming chapel at an affordable price for guests to celebrate their wedding day surrounded by all of the scenery the park has to offer. I mean, what bride wouldn't want these views?
Nestled away in the peaceful scenery of the park, the wedding chapel looks straight out of a bridal magazine. With its classic white exterior, red doors, intricate stained-glass windows, and vaulted ceilings, it is sure to complement any couple's big day.
The chapel holds padded pews to seat 140 guests. Inside, the natural light shines through the large windows highlighting the lovely woodwork of the pews. Guests also have access to an organ and piano to add live music to their ceremonies.
As an added bonus, the chapel offers guests bride and groom dressing rooms and a video/photography area with a one-way screen on the balcony.
READ MORE: 10 STUNNING WEDDING VENUES IN SOUTHERN INDIANA AND WESTERN KENTUCKY
A Reception with a View
Behind the chapel, there is a shelter house where guests can hold an outdoor reception surrounded by the natural views of the park. This area also includes a stage for musical entertainment and seats up to 120 people. It is offered with the chapel for no additional costs.
Since the park is family-friendly, the chapel and reception area does not permit alcohol on the grounds. The shelter even has a nearby playground for children, making this the perfect place for guests of all ages.
How to Book the Chapel 
This unique wedding chapel is available to rent from April through October during the hours of 8:30 a.m. to 8:30 p.m. Guests are allowed to decorate however they like to fit their own theme and preferences.

Current pricing is:
Friday or Saturday $500.00

Friday and Saturday $700.00

Sunday thru Thursday per day $400.00

Two days - Sunday thru Thursday $600.00
Anyone that is interested in renting the chapel for their special day can call for more information or to book a reservation by calling (812) 338-3846.
Camping
The campground also offers camping and cabins. You can rent a traditional cabin with all the amenities or a more primitive camping cabin for those who want the camping experience but don't have a camper and don't want to sleep on the ground.
Indiana's Starve Hollow Campground Is Beautiful, Peaceful and Full of Fish
Photos from Starve Hollow Campground
Fulfill Your 'Yellowstone' Fantasies at The Double J Riding Stables & Horseman's Campground in Western KY
Our family LOVES horses but we currently don't have a horse for everyone in the family so this would be a perfect solution to get everyone the chance to play cowboy and
live out all their Yellowstone fantasies
!
Prizer Point KOA at KY Lake is Like Summer Camp for Families
This past weekend, we went to Prizer Point KOA on KY Lake. We had a blast camping and there was a lot to do at the campground! Here's what to expect if you decide to book a stay.
How To Change The Color Of Your Campfire
You can change the color of your campground by adding simple ingredients that you have at home. Each ingredient you sprinkle into the fire has a different effect.