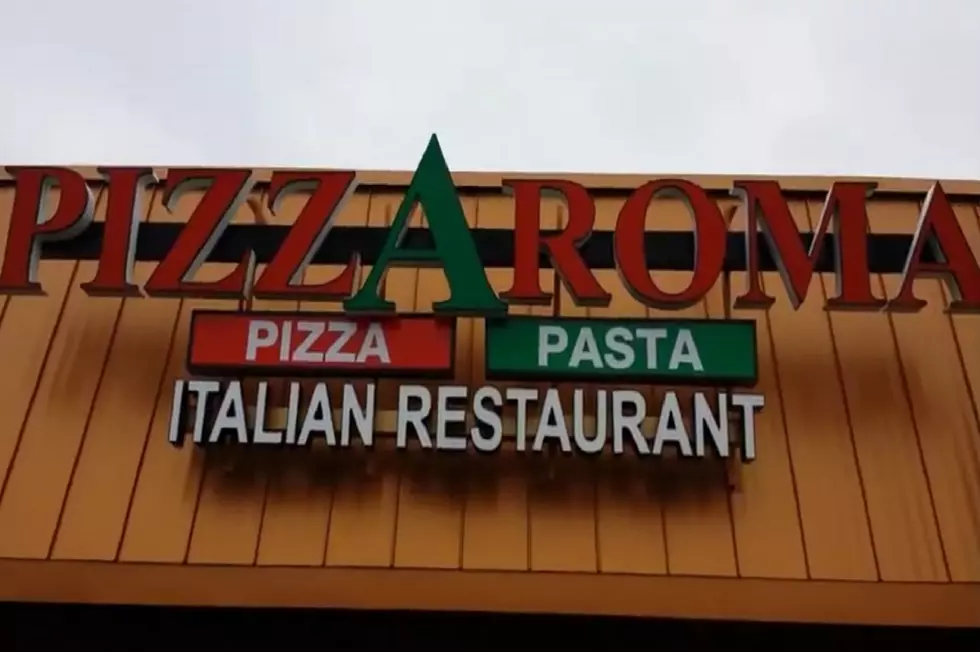 #TBT: When Dad Used to Bring 'Tent Pizza' Home [VIDEO]
92.5 WBKR via YouTube
It's National Pizza Week and I have to tell you, there's one pizza place that I miss, in particular, because it played a huge part in my childhood.
When I was a kid, there were two Pizza Roma locations, to my knowledge--on 25th Street next to Colonial Bakery (now Bimbo) and out in that strip mall on what is now KY 144 (used to be 60 East). Later it would have a location on Carter Road and then in Wesleyan Park Plaza, its final stop.
But it's the 25th Street location that I remember the most, and for a couple of reasons.
When I was a kid and then a teenager, growing up attending Hall Street Baptist Church meant LOTS of youth activities like trips to Opryland or going bowling. It also meant get-togethers after church on Sunday nights.
One of the restaurants we'd gather most often was Pizza Roma on 25th with all those high-back booths and, of course, all that amazing pizza. Five years ago, Chad joined me for a Bucket List visit when Pizza Roma moved to Wesleyan Park Plaza and we began the "mini-doc" at the original place:
I also remember the 25th Street Pizza Roma because it was kind of on the way home for Dad when he worked at Davis Funeral Home. It was easy for him to swing by and pick up a couple of pizzas for dinner.
And, when I was young, I loved that Pizza Roma would make them "tent pizzas" by keeping the paper off the pizza with a stick, at the bottom of which was a cup of pepperoncinis. (As much as my dad LOVED pepperoncinis, I'm surprised they ever made it home.)
Yeah, I miss the tent pizzas and that amazing sausage they'd use, which had fennel in it and made all the difference in the world.
Happy National Pizza Week.
Enter your number to get our free mobile app
LOOK: Here are copycat recipes from 20 of the most popular fast food restaurants in America