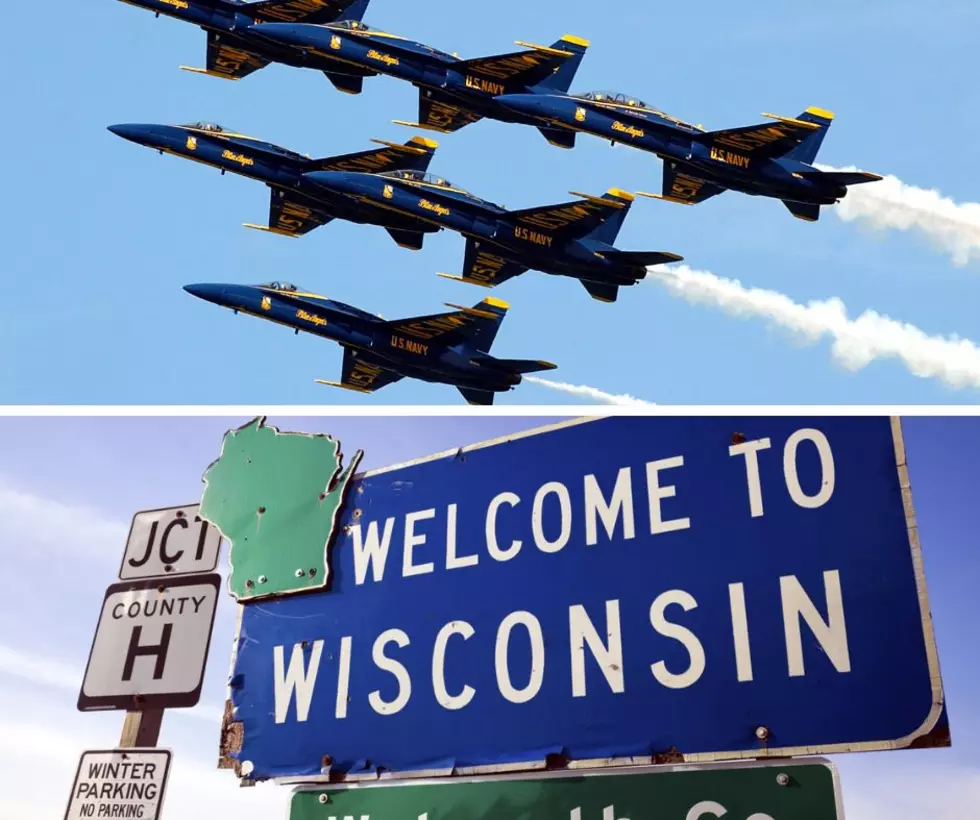 This WI Air Show Features One Of Best Aerobatic Teams Of All Time
Canva
This weekend the Milwaukee Air and Water show will include legendary performers.
Do You Miss Rockford Airfest?
I understand that nothing lasts forever. Sometimes things just run their course and come to an end. One event I do miss in the Forest City is Rockford Airfest. It was a lot of fun. They brought in some top-level performers. The reason why the show was so special to me was it brought back great childhood memories. I remember as a kid going to many air shows in Illinois and Wisconsin with my parents.
Other Air Shows Near Rockford
Even though Rockford doesn't have their Airfest anymore doesn't mean you can't see some amazing flying live and in person. There are plenty of other ones throughout Illinois and Wisconsin, In fact, some of the best in the United States are just a short drive from our city.
Milwaukee Air And Water Show Is Coming Up
One of those incredible air shows is held in Wisconsin. The Milwaukee Air And Water Show is this weekend. The event is this Saturday (July 23rd) and Sunday (July 24th). Gates open at 9 am. The water show runs from 10:30 am to 11:30 am. You can check out the air show from noon until 4 pm. The location is on Lake Michigan from Bradford Beach to McKinley Beach. Admission is free but there are reserve seats available for purchase.
Milwaukee Air And Water Show Entertainment
You've got to pay close attention so you don't miss anything because there is action on land, water, and in the air. The event will feature military and civilian performers. This year's headliner is the amazing Blue Angels. They are one of the best in the United States.
For more info, HERE.
25 Places You Need to See Next Time You're In Wisconsin
Travel Back To 1975 With A Look Inside Wisconsin Dells' Storybook Gardens
The attraction is long gone but you can take a digital tour with these photos.