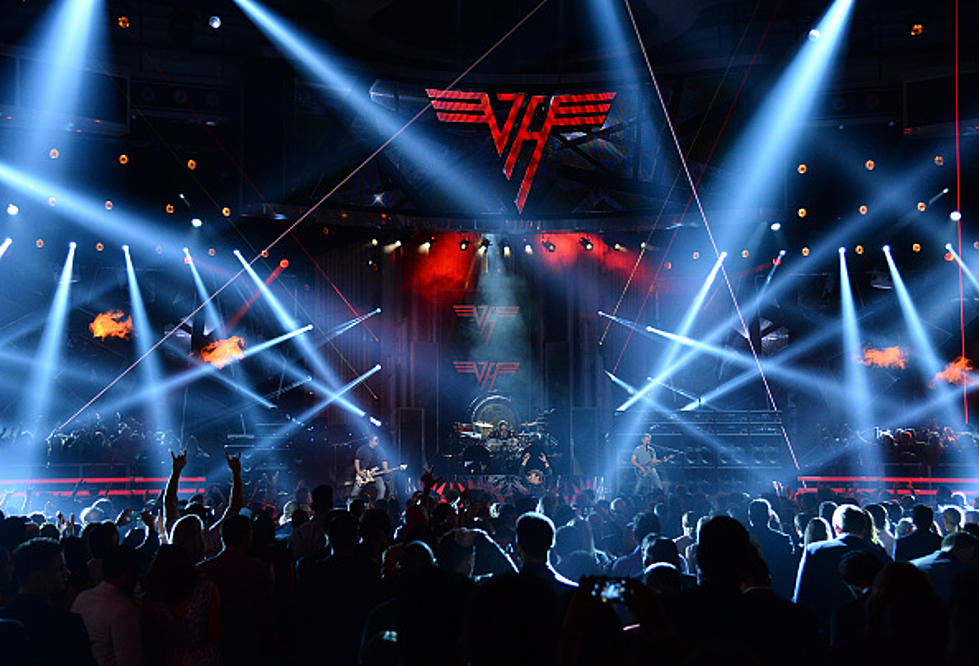 Van Halen Tribute Band Coming to the RiverPark Center in Owensboro
Ethan Miller/Getty Images
I love this!  Forget 1999.  The RiverPark Center is giving you the chance to party like it's 1979.  In August, the performing arts center in downtown Owensboro is playing host to Van Halen 2: A Tribute to Roth-Era Van Halen.
David Lee Roth was the front man of Van Halen from 1974 to 1985 and there's no doubt the band enjoyed its biggest commercial and chart success during that time.  In 1984, the band released 1984, which sold ten million copies here in the U.S. and spawned three Top 20 singles on the Billboard chart.   The biggest, of course, was "Jump."  It was a massive #1 hit.
Van Halen followed up "Jump" with "I'll Wait," which peaked at #13.
The group followed that up with another Top 20 hit.  In fact, this song pretty much became (and remains) a Spring Break anthem.
David Lee Roth left the group the next year, when Sammy Hagar took over lead vocals.  However, the "Roth" era of Van Halen is now immortalized by Van Halen 2, the raucous "unauthorized" cover band that is coming to the RiverPark Center on Saturday, August 14th.
According to the RiverPark Center website, David Lee Roth once said, "Some people go to church, others go to hockey games; the rest go to see Van Halen."  Well, in this case, you have the chance to see Van Halen 2, who will be "playing the songs from and reviving antics of the first six Van Halen albums."
Tickets are on sale now at the RiverPark Center box office or via the RiverPark Center's official website.  To get YOUR tickets, CLICK HERE!  Tickets are just $20 per person (plus taxes and fees).
25 Legendary Rock Albums With No Weak Songs