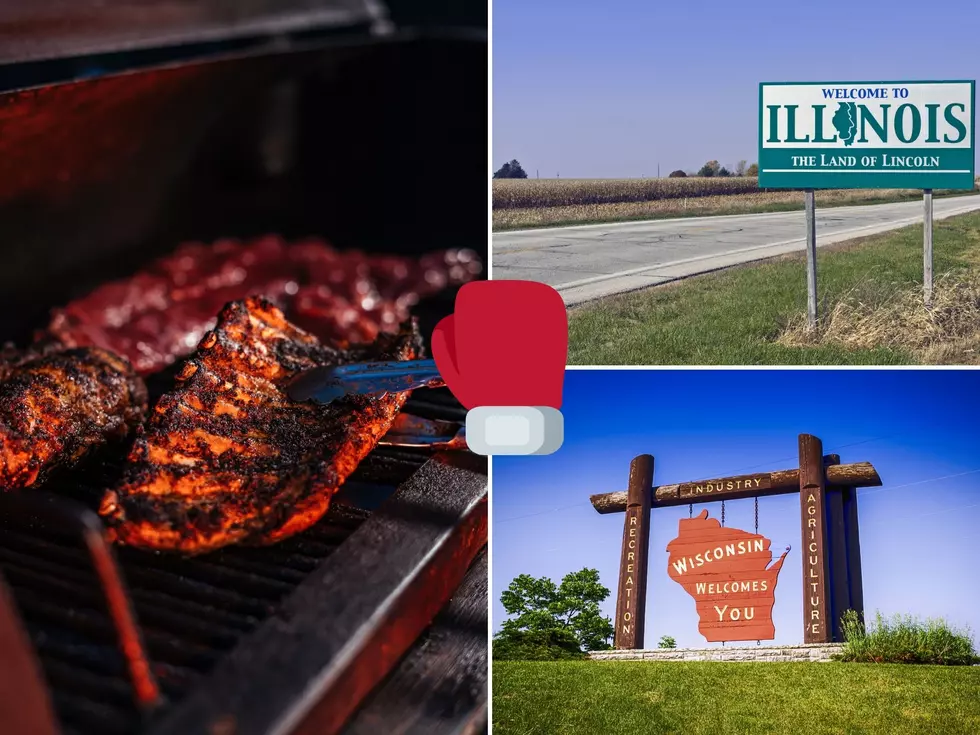 Who Wins This Meat Matchup Ribfest Illinois Vs Ribfest Wisconsin
Canva
Both Illinois and Wisconsin host Ribfests, but which one takes the top spot.
Summer Festival Season Is Kicking Off In The Midwest
Besides the Midwest weather, there are plenty of other reasons to love summer. Definitely, one of the top things is the festival season. There are many great ones in Illinois and Wisconsin. Luckily, where I live in Rockford, Illinois I have easy access to both.
Which State Has The Better Festivals?
Someone asked me the other day, who has better festivals, Illinois or Wisconsin. That is a very difficult question to answer because there are so many. Plus for the most part, they are both really different so it's like comparing apples to oranges.
I did find some common ground. There is a big annual Ribfest in both Illinois and Wisconsin. Let's compare those similar events and see who ends up rated number one.
What's Great About Elkhorn Ribfest In Wisconsin?
It's considered one Of Wisconsin's largest BBQ festivals.
5 days (July 13th through July 17th).
Walworth County Fairgrounds.
Professional BBQ champions.
Live music (local and regional bands).
What's Great About The Exchange Club Of Naperville's Ribfest In Illinois?
4 days (June 17th to June 20th).
DuPage County Fairgrounds In Wheaton.
Entertainment is national touring bands but tickets must be purchased to enter.
Who Wins Home Of The Best Ribfest Title?
Honestly, I don't think you could go wrong. Either would be a deliciously good time. My suggestion is to hit them both and decide for yourself. I've been to the one in Illinois a couple of times. The food and entertainment are always excellent.
My goal for this summer is to check them both out so I can give an honest opinion. I have heard from a few friends that Elkhorn is worth the drive for the food.
You Can't Visit Wisconsin Without Trying These 5 Very Iconic Foods
These aren't just delicious foods, these are the foods that scream the great state of Wisconsin. Bring your appetite.
Amazing Southern Wisconsin Restaurants Featured on the Food Network
Wouldn't it be the absolute best if tomorrow started with someone saying to you, "you are fantastic on so many levels." How's that sound?
7 Foods You Didn't Know Were Official State Foods of Illinois & Wisconsin
Wisconsin and Illinois' official state foods you probably didn't know about.
You Cannot Visit Illinois Without Trying These 5 Iconic Foods
Welcome to Illinois. While you're here, we're going to make sure you eat well. Not just delicious food, but the most important foods our state offers.