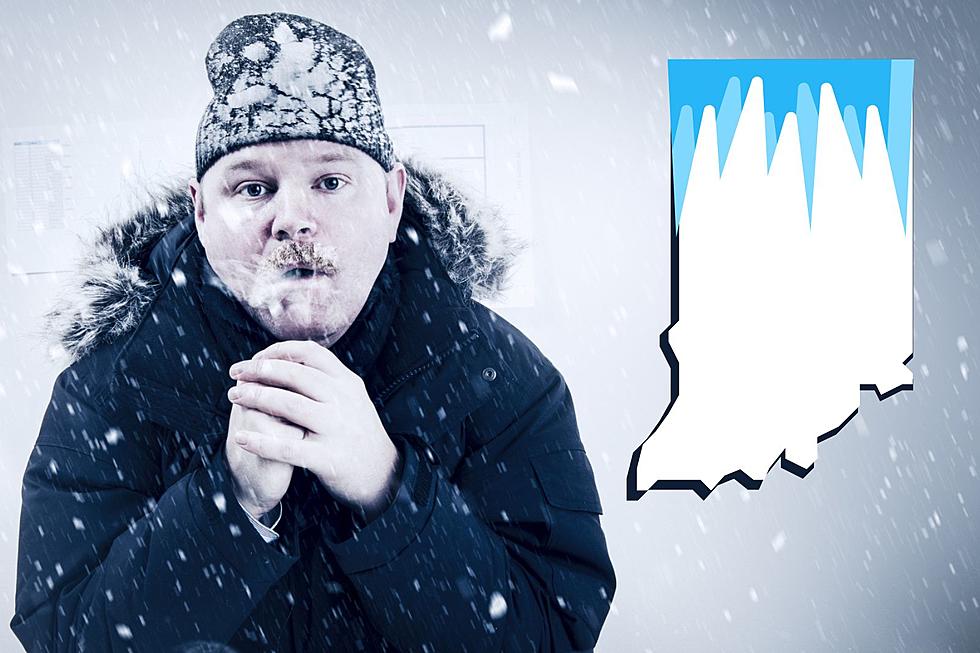 Love Cold Weather? Then You'll Love the Winter Forecast from the Farmer's Almanac for Indiana
Getty Stock / ThinkStock / Canva
You're probably thinking, "Summer isn't even over yet, and we still have Fall to look forward to. Can we enjoy those days before we start talking about winter?" My answer to that is, "Of course you can." Grill out.  Jump in a pool. Or, take the boat out on the lake while summer is still here. Then, when fall rolls around, break out those sweatshirts, enjoy the changing colors of the leaves, and drink all the pumpkin spice latte you can. But, I don't think it's a terrible idea to prepare ourselves for the fact that fall will come to an end and winter will take its place. Especially if what the Farmers' Almanac is predicting for this winter for Indiana and our neighboring states.
Farmers' Almanac Extended Forecast for Winter 2023-23 in Indiana
If you're the type who can't stand the unbearable heat and humidity we suffer through every year and prefers your weather on the chillier side, you'll be happy to hear what the meteorologists at the Farmer's Almanac are saying we can expect when Old Man Winter gets us in his grip later this year. On the flip side, if you're someone, like my wife, who absolutely, positively hates cold weather with every fiber of their being, and wears a sweatshirt when the temperature is below 75, then you may want to consider relocating closer to the equator for a few months.
According to their Winter 2024 Extended Weather Forecast, which they've playfully dubbed, "The BRRR Is Back!" our part of the midwest, along with our neighbors to the north in Michigan, and those to the east in Ohio can expect a "cold and stormy" winter season, which sounds — um, how do I put this — not great?
Even though the first day of winter isn't until December 21st, meteorological winter starts on December 1st and the Farmer's Almanac believes the month could start out "quite stormy" for some areas. Specifically, the northern New England and north central states, along with the northern and central areas of New Mexico, Oklahoma, and Arkansas, all of which could find themselves under "blizzard conditions" to start the season.
Of course, Indiana isn't part of the northern New England or north central states, but that doesn't mean we'll be spared from nasty winter weather. If things play out like they think they might using their "mathematical and astronomical formula" they claim is 80 to 85% accurate, much of the Great Lakes and Midwest areas of the country (the part we are in), could see "below-average temperatures and lots of snowstorms, sleet, ice, rain."
Get Ready. El Niño is Coming
The Farmer's Almanac says the reason behind what they believe we could be dealing with this winter is something you've likely heard about before and happens thousands of miles away near the equator. Does the term, El Niño ring a bell? If it doesn't or it does, but you're not quite sure what it means or why it can make such an impact on our weather, I'll let The Weather Channel's Ali Van Fleet explain. Trust me. She does a way better job with it than I could.
I think it's important to keep in mind that this is simply a prediction and no amount of fancy technology, atmospheric tracking, or whatever they use to create this forecast is 100% accurate. As we know all too well, weather is wildly unpredictable and can change in an instant. This is all merely their best guess on what may happen. Granted, they are experts and have been doing this for decades, but it's entirely possible what they think may happen will never come to fruition. However, I would recommend being prepared in the event it does play out like they think it may just to be safe.
You can check out the rest of their forecast on the Farmers' Almanac website.
[Source: Farmer's Almanac / The Weather Channel on YouTube]
LOOK: The most extreme temperatures in the history of every state
Stacker
consulted 2021 data from the
NOAA's State Climate Extremes Committee (SCEC)
to illustrate the hottest and coldest temperatures ever recorded in each state. Each slide also reveals the all-time highest 24-hour precipitation record and all-time highest 24-hour snowfall.
Keep reading to find out individual state records in alphabetical order.
KEEP READING: Get answers to 51 of the most frequently asked weather questions...