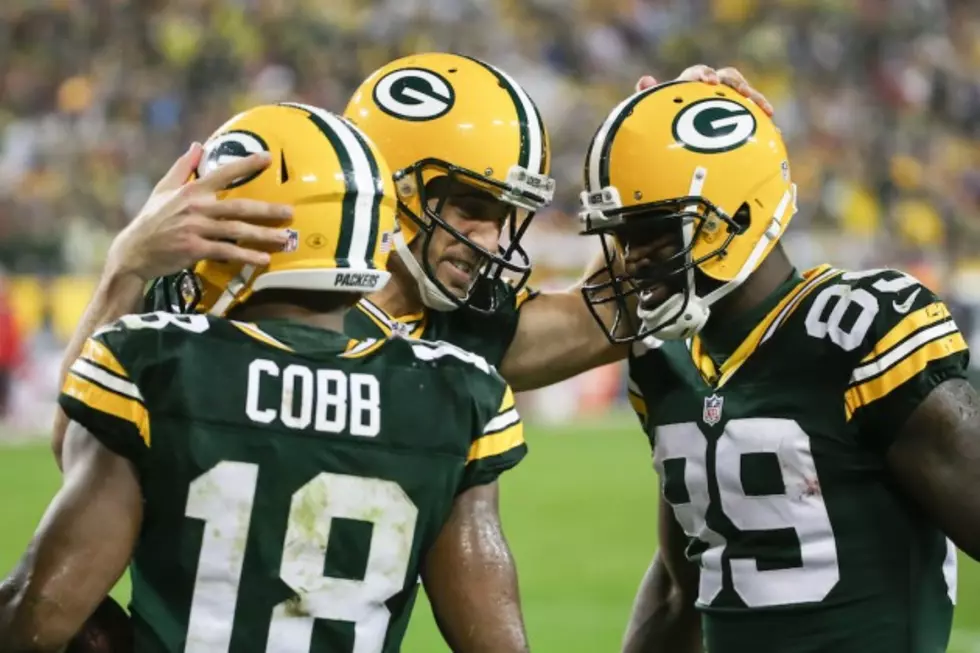 Aaron Rodgers Throws 5 TDs to Lead Packers Over Chiefs, 38-28
Getty Images
The Packers surged to a 24-7 halftime lead on the strength of Rodgers' first three TD passes of the game.
Kansas City (1-2) rallied in the second half and pulled within 10 points on Jamaal Charles' third touchdown run of the game with 1:25 to play. However, the Chiefs' ensuing two-point conversion attempt fell incomplete and Green Bay held on to notch its third win of the 2015 season.
James Jones caught seven passes for 139 yards and a score for the Packers.
Kansas City receiver Jeremy Maclin had eight catches for 141 yards and a touchdown. Chiefs' QB Alex Smith was 24–of-40 for 240 yards, a score and an interception.