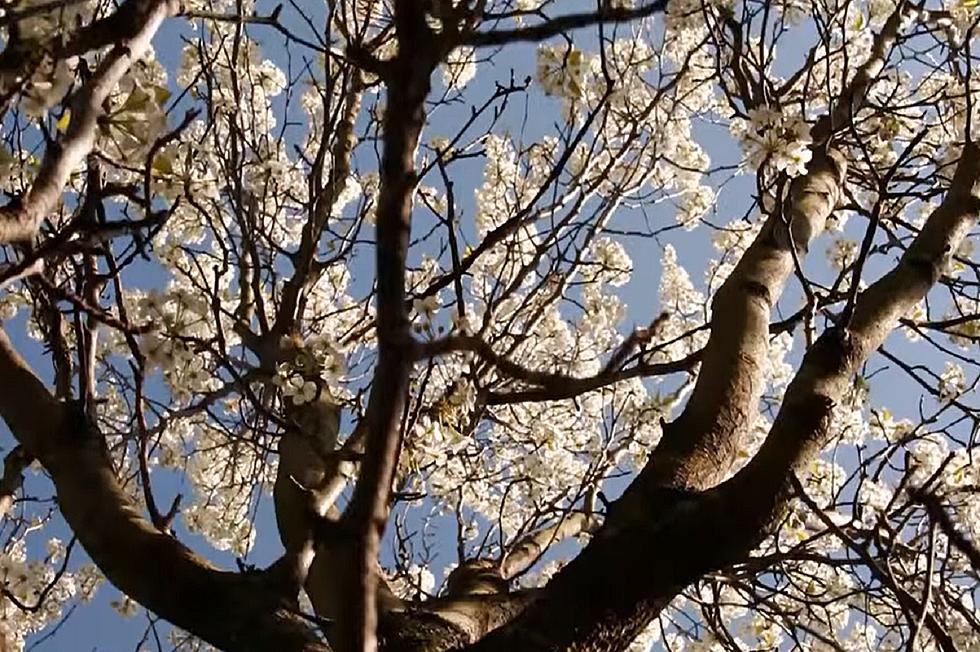 Kentucky County Offering 'Reward' for Bradford Pear Removal — I Did Not Know They Were Invasive
Southern Living via YouTube
On a day like today (it's currently 67 degrees and sunny), I get spring fever like nobody's business. Back in high school, they called it "senioritis."
I've got it bad and I am ready to hit the streets on my bicycle, one of my prized possessions.
My main bike route usually takes me down Griffith Avenue--an especially beautiful trek in the spring when everything starts to bloom, like dogwoods and Bradford pears.
BRADFORD PEARS -- THEY'RE BEAUTIFUL, BUT THAT'S ABOUT IT
I have to admit I was not a young person when I learned that I'd been seeing Bradford pear trees all along and just didn't know what they were. Now I do. In addition to discovering they have NOTHING to do with fruit, I've also learned they are an invasive species.
And they're so beautiful. Oh well. Peacocks are too, but they're really mean.
WHAT ONE COUNTY IS DOING ABOUT INVASIVE BRADFORD PEARS
No, Bradford pears ARE invasive and since it's National Invasive Species Awareness Week there's one Kentucky county that's offering a "reward", as it were, for their removal. Franklin County--where Frankfort is located--is offering residents a free tree for every Bradford pear they cut down. It seems they stink and can become an eyesore in no time flat. I've never noticed either occurrence while riding down Griffith Avenue. And I've certainly never encountered THIS odor on my bike rides; THIS I would notice.
The folks who operate the Bradford Pear Bounty in South Carolina certainly didn't.
Some folks want them gone NOW.
Others apparently overlook the drawbacks.
Look...learning that Bradford pears aren't native to Kentucky isn't exactly earth-shattering; life WILL go on. But it's certainly a surprise considering I've seen them my whole life, or so I've thought. They bear a resemblance to dogwoods and maybe that's what I thought they were. Also, they're clearly unwanted just about everywhere, not just in Kentucky. Over to you, Louisiana...
WHY ARE BRADFORD PEARS BAD NEWS AND WHY ARE THEY HERE?
Anyway, I had to dig in and find out why these things are such bad news and why they're here and fortunately, the Columbia Daily Tribune has come to my rescue.
It seems that since they grow so quickly, the wood doesn't get as hard as other trees that take FOREVER to reach maturity (I'm looking at you, mighty oak). This means that Bradford pears can break easily in high winds or if they accumulate enough snow. As for why they are where they shouldn't be...well, it's for the reason that I've already mentioned in this story--they're beautiful.
But ornamental reasons are not good enough when it comes to a plant that chokes out native plants that wildlife depend on for nourishment.
And that is why Franklin County, Kentucky is taking the bull by the horns (or the Bradford pear by the stem) and working to get rid of them. I learn something new every day.
Hmmm, what's that smell?
Unassuming Tree in Downtown Evansville is Full of Chandeliers
In downtown Evansville near the corner of the Main street Walkway and 2nd street is the FC Tucker building, and behind it is something kind of magical.
One-of-a-Kind $1M Illinois Home For Sale With a Huge Tree Branch Bedroom
There's a million-dollar home for sale in Naperville, Illinois complete with a massive tree branch bedroom.