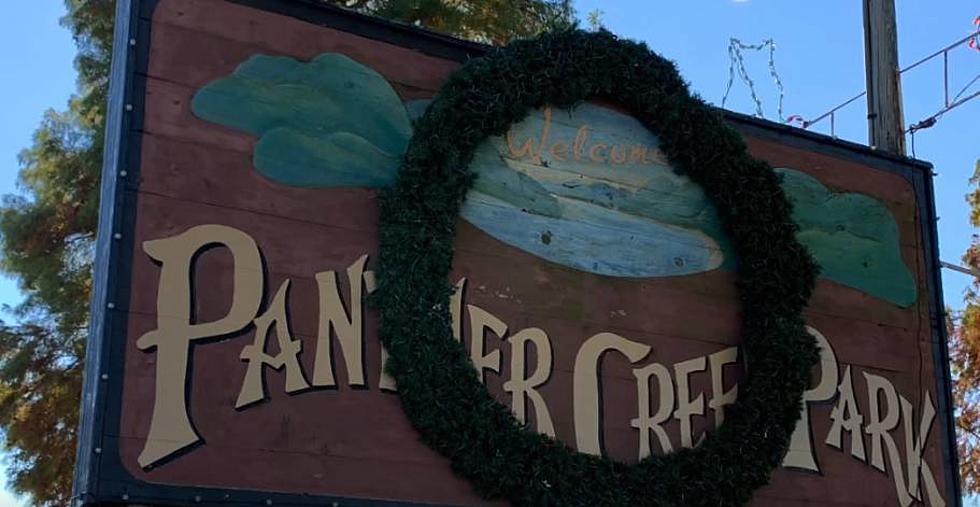 Christmas at Panther Creek Park in Kentucky Promises to Be the Best Ever
Daviess County Fiscal Court via YouTube
We're just a week and a half away from Thanksgiving Weekend and that means we're getting closer and closer to opening night of Christmas at Panther Creek Park here in Daviess County.  The incredibly festive holiday display, presented by Daviess County Fiscal Court, officially opens for the season on Black Friday, November 26th.
In addition to beautiful Christmas lights and displays, this year's Christmas at Panther Creek Park will also feature a really fun scavenger hunt and a "community" night with FREE admission.
First, if you've never had the chance to drive thru Christmas at Panther Creek, here's a sneak preview for you!  This was the "behind-the-scenes" look Daviess County Parks shared last year.
Christmas at the Panther Creek will be open nightly from 6pm to 9pm, November 26th through January 2nd.  The admission fee is just $5 per vehicle.
The proceeds from Christmas at Panther Creek will benefit five different local agencies.  This year, the recipients are: the Kentucky State Police Professional Association, Right to Life Owensboro, St. Benedict's Homeless Shelter, WKWC 90.3 FM at Kentucky Wesleyan College and United Way of the Ohio Valley.
And this is really fun!  Daviess County Parks have teamed up with Independence Bank for the Indy the Eagle Holiday Scavenger Hunt.  You can download your official map at www.1776bank.com/LittlePatriots. If you can successfully complete the map, you're asked to return it, in person, to Independence Bank's office at 2425 Frederica Street or the Daviess County Parks and Recreation Office at 221 Allen Street.  All completed entries must be received by 4pm CST on January 2nd, 2022.
All returned maps will be entered in an exciting drawing for a new Apple iPad Air!
Owensboro Health is again proud to sponsor the Owensboro Health Community Night.  That event, for 2021, is set for Thursday, December 9th from 6pm to 9pm.  On that particular evening, admission to Christmas at Panther Creek is FREE of charge and courtesy of Owensboro Health.
Panther Creek Park is located at 5160 Wayne Bridge Road (just off KY HWY 81).
SEE INSIDE: Bowling Green's Massive Drive-Thru Christmas Light Display On A Race Track
Hoping in the car and heading to see Christmas lights is a holiday tradition many families enjoy. Make sure to add Twinkle at the Track to your Christmas road trip.
You don't even have to get out of the car to view all the giant light displays. There are over 25 different light displays and over two miles of track to cruising.
SEE INSIDE: The House and Filming Location from 'A Christmas Story'
The classic Christmas film is set in fictional Hohman, Indiana (which doubled for Hammond) but was filmed in Cleveland. The tour was a blast. Hey, I love visiting movie sets.
LOOK: See what Christmas was like the year you were born