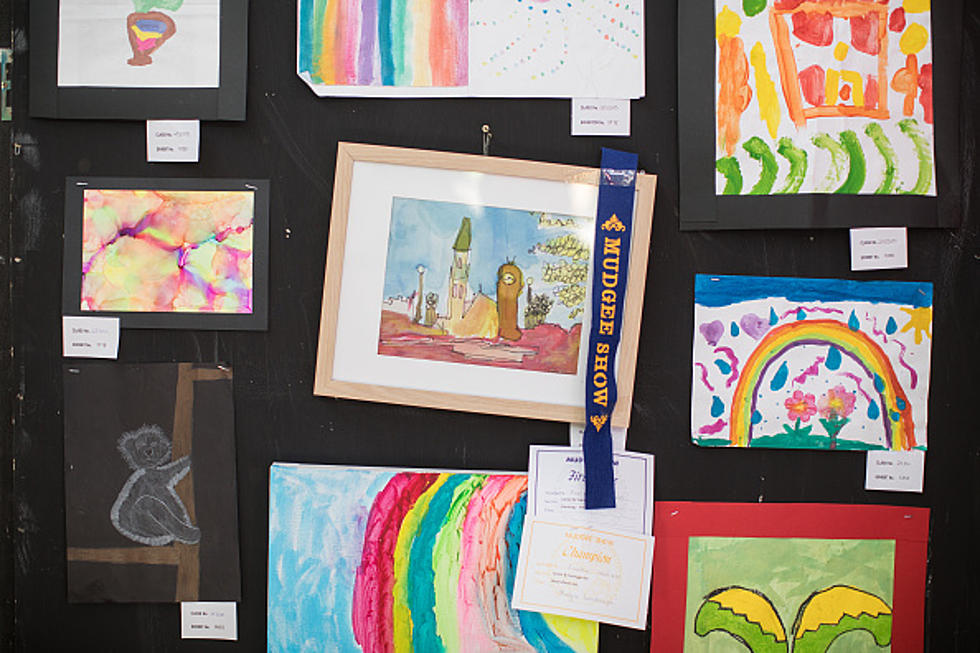 Daviess County Public Library Hosting Teen Art Contest
Mark KolbeGetty Images
When we were flying back from Rio de Janiero a couple of weeks ago, Kevin and I had a layover in Miami.  There's a walkway which connects the newest terminal at the airport (Terminal E) and that walkway is lined with some incredible art from local middle and high school students.  It's really a cool exhibit. There's no doubt, there are lots of young people gifted with an amazing artistic eye and ability.
Well, our friends at the Daviess County Public Library know that and are bringing back the popular Teen Art Contest, which is underway now.
From Thursday, April 1st through Sunday, April 25th, local teens can submit up to two pieces of artwork for consideration in the contest.
DCPL Public Relations Coordinator Tiffani Henry says, "The artists that participate are not bound to one theme, or medium. If you are a photographer send in a great photo or portrait, if you like to sculpt submit one of those pieces and if you love to draw or paint, we want to see those too!"
Tiffani, by the way, joined me on the WBKR morning show earlier today to discuss the contest, how to enter, prizes and more.
Once the entries are received, they will be showcased in the library and on DCPL's social media platforms.  The public actually gets to vote on their favorites and ultimately help choose the winners, which will be announced on April 30th. There will be winners from the middle and high school divisions.  The prizes are as follows:
First Place- a $50 Amazon gift card
Second Place- A $25 gift card
Third Place- a $10 gift card
If have a teen artists who'd like to register for the contest, they can do by CLICKING HERE!
LOOK: See Photos of the Year From the International Photography Awards