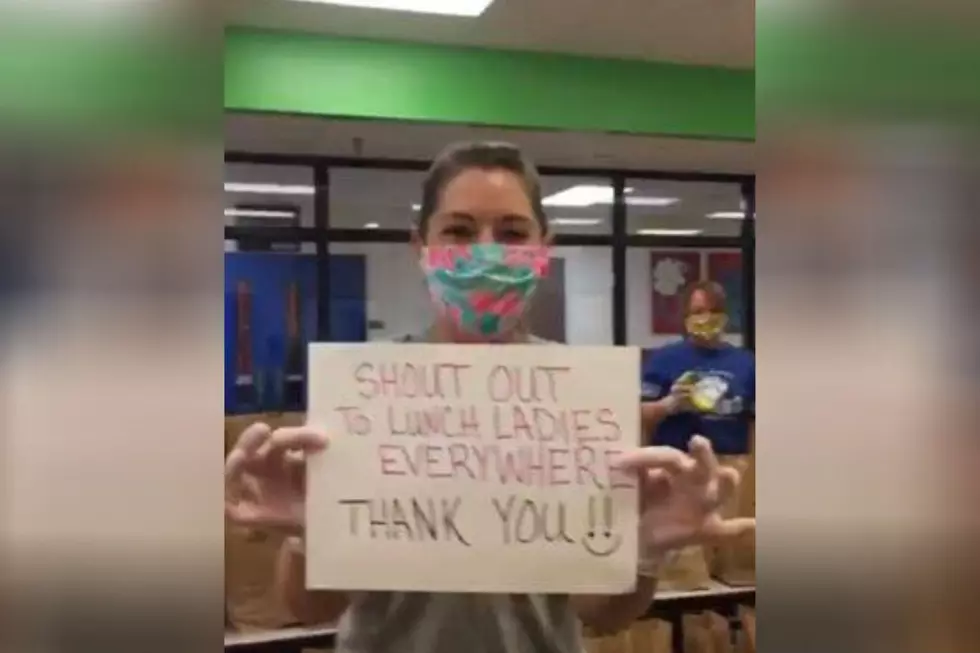 Daviess County Public Schools Lunch Ladies Pay Tribute To All Who Help Feed Our Kids With Parody Video
DCPS/Facebook
The Davises County Public Schools lunch ladies are at it again. Lead by the Singing Lunch Lady, my friend, Dana, they are filling up lunch sacks, while dancing and singing. You can tell they love what they do and they love their kids at the DCPS. #dcpskidsfirst
This time, they are giving a shout out to all lunch ladies making sure the their kids aren't hungry. Lunch ladies are are part of the essential worker heroes. Here is their Introducing the DCPS Lunch Ladies parody of Old Time Rock and Roll.
Enter your number to get our free mobile app
Dana also uses her God given gift of music and creativity to give us hope and peace.
HILARIOUS HOMESCHOOL MEMES FROM PARENTS
Newburgh Art Teacher's Incredible Sidewalk Chalk Art