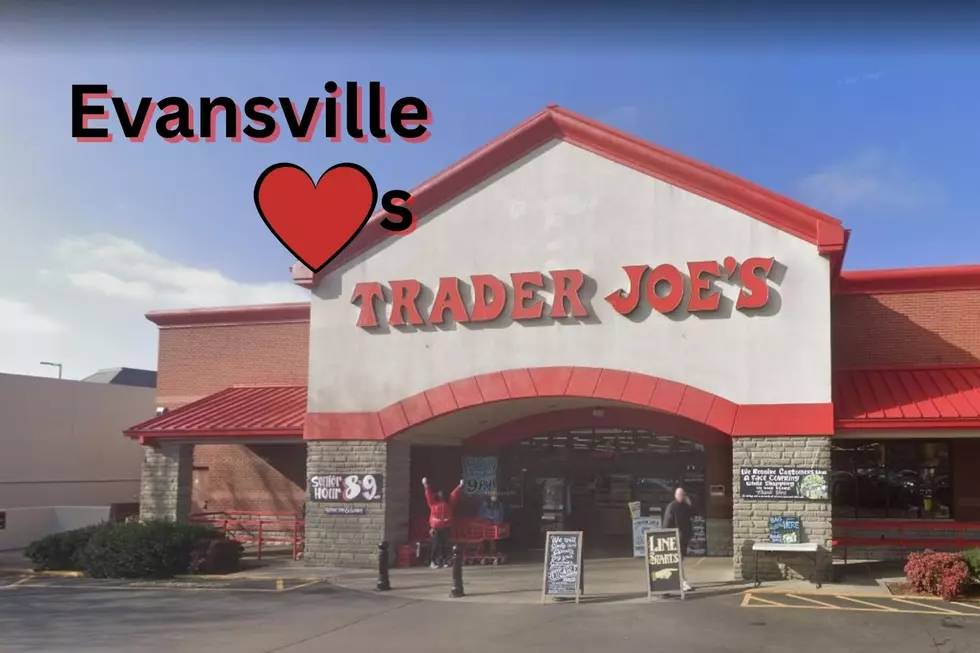 Do You Want Trader Joe's to Come to Evansville? Here's How You Can Request One!
Canva/Google Maps
Maybe if we all request a Trader Joe's they won't be able to say no!
Trader Joe's
Trader Joe's is a super popular grocery store chain that has developed quite a cult following.   It's so popular in fact, that some people will make a stop to pick up some groceries at Trader Joe's when they're out of town.
It's me, hi, I'm "some people."  When I go out of town, if I'm going to an area where there is a Trader Joe's, I'll usually fill up a cooler of food to take home.  Why?  Because Trader Joe's doesn't have the brands you would normally see at every grocery store, their items are usually unique to Trader Joe's.   They also usually carry unique food items that you won't find at just any grocery store.
Evansville Hearts Trader Joe's
With the massive popularity of Trader Joe's, it has many wanting one in Evansville.  Just look at Facebook, and whenever you see news about a new business, or a page asking people what businesses they think should come to Evansville, you can bet your bottom dollar that there will be several comments mentioning Trader Joe's (and for some reason people in Evansville also love The Cheesecake Factory, so that too).
Why Doesn't Evansville have a Trader Joe's?
So what's up with Trader Joe's and why doesn't Evansville have one?  I've heard rumors that Trader Joe's sticks to certain markets and Evansville doesn't fit the criteria, but then a friend of mine shared an article with me from AllRecipes.com that says the real reason Trader Joe's isn't in our area is due to Trader Joe's "valuing frugality."
AllRecipes.com goes onto say:
 But according to the Freakonomics podcast, an analysis by AggData found that Trader Joe's stores are located in counties where the household median income is about $10,000 higher than the average median income.

With that being said, Trader Joe's values frugality, so the stores are normally located in cheaper parts of expensive areas.
Here is some good news, we can actually request Trader Joe's to consider our market for a future location! So how do we do that?  Trader Joe's has a "Request Trader Joe's in my City' page on their website, where you fill out a simple form requesting that Trader Joe's look into your city.
Maybe if we all submit a form, Trader Joe's will HAVE to consider the Evansville area for a future location! Listen, this may be a long shot, but it doesn't hurt to try!
Submit your Trader Joe's request form, here! 
H/T:: Want A Trader Joe's At The Old K-Mart In Bangor? Let's Make It Happen
Here are 50 of your favorite retail chains that no longer exist.