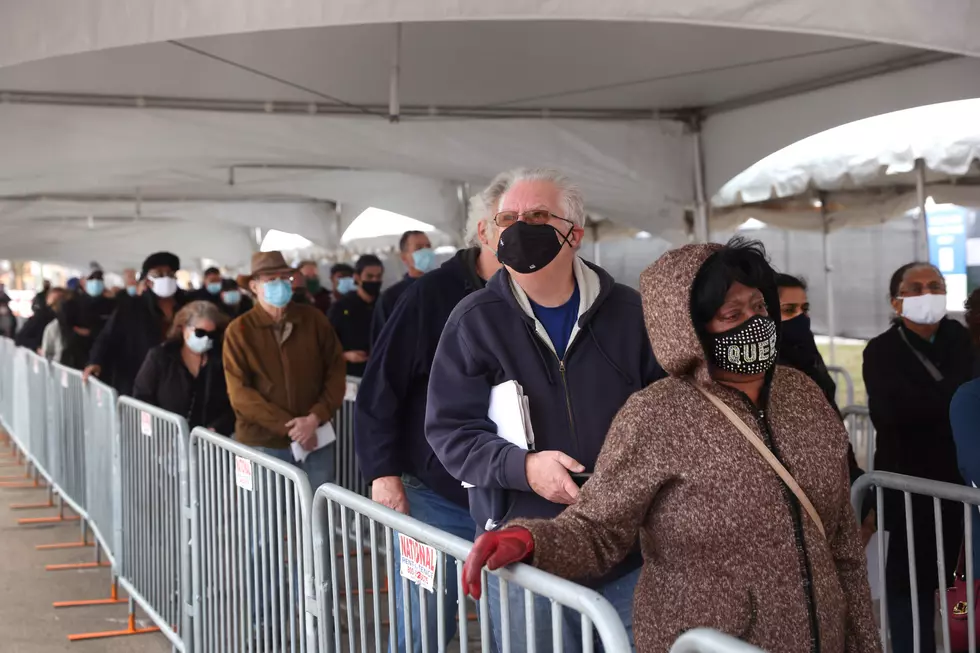 FEMA Warns of New COVID Scam
Scott Olson/Getty Images
The fact anyone would try to make money off of the pain of losing a loved one to COVID-19 is not only appalling, but it's probably going to keep happening. The Better Business Bureau and FEMA are warning those who lost a loved one to be wary of calls for a death certificate or an offer to pay for funeral expenses.
Jacque Woodward of Nashville lost her husband Gary who was a charge nurse at Ascension Saint Thomas West Hospital. She recently received a call asking her why her husband's death certificate had not been sent to Texas. FEMA announced a couple of weeks ago a new government relief program that will pay up to $9,000 funeral expenses paid since January 20, 2020, for loved ones who passed away from COVID-19.
Now government imposters are trying to cash in on the new program.
One reason Woodward thinks she was targeted was that her story made national headlines when she decided to renew her wedding vows with Gary while he was fighting for his life. The real FEMA program began on April 12th, but calls from scammers began before this date.
FEMA has these tips to look out for:
*FEMA will NOT contact you unless you have called them first or you have applied for assistance.
*The government won't ask you to pay anything to get this financial help. Anyone who does is a scammer. 
*The government won't call, text, email or contact you on social media and ask for your Social Security, bank account, or credit card number. Anyone who does is a scammer.
*Don't give your own or your deceased loved one's personal or financial information to anyone who contacts you out of the blue. Anyone who does that and asks for that information is a scammer.
Survivors can apply for the funeral benefits by contacting FEMA at 844-684-6333. And if you or someone you know believes they have been a victim of the funeral expense scam, FEMA's fraud line is 800-621-3362 or you/they can call the National Center for Fraud Hotline at 866-720-5721
LOOK: Answers to 30 common COVID-19 vaccine questions
While much is still unknown about the coronavirus and the future, what is known is that the currently available vaccines have gone through all three trial phases and are
safe and effective
. It will be necessary for as many Americans as possible to be vaccinated in order to finally return to some level of pre-pandemic normalcy, and hopefully these 30 answers provided here will help readers get vaccinated as soon they are able.