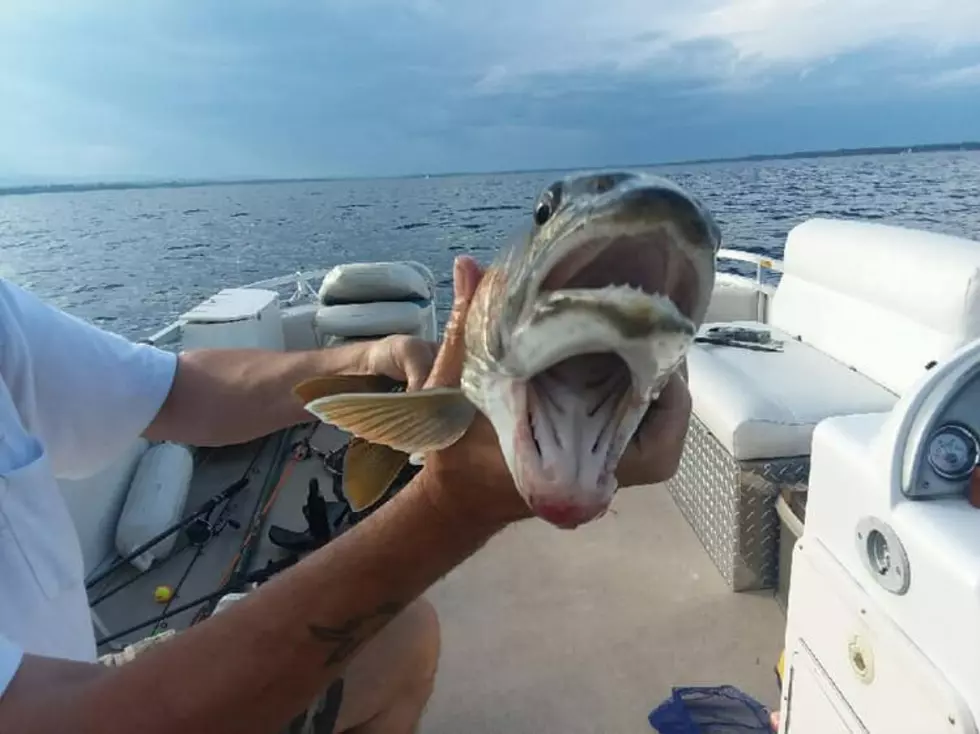 Fish with Two Mouths Caught in Northeast New York
Knotty Boys Fishing/Facebook
Have you ever watched The Simpsons and seen the three-eyed fish? On the show, it was the result of nuclear waste. This fish caught in northeast New York near Canada, it's a mystery that's making the viral photo rounds. 
Debbie Geddes of Plattsburgh was fishing with her husband on Lake Champlain when she reeled in a fish, a lake trout, with two mouths. Of course, there's no definitive explanation of this phenomenon, but people are having a good time guessing.
One popular theory, the fish suffered a severe injury, most likely from a hook, and its lower jaw was torn and stretched.
What do we think?