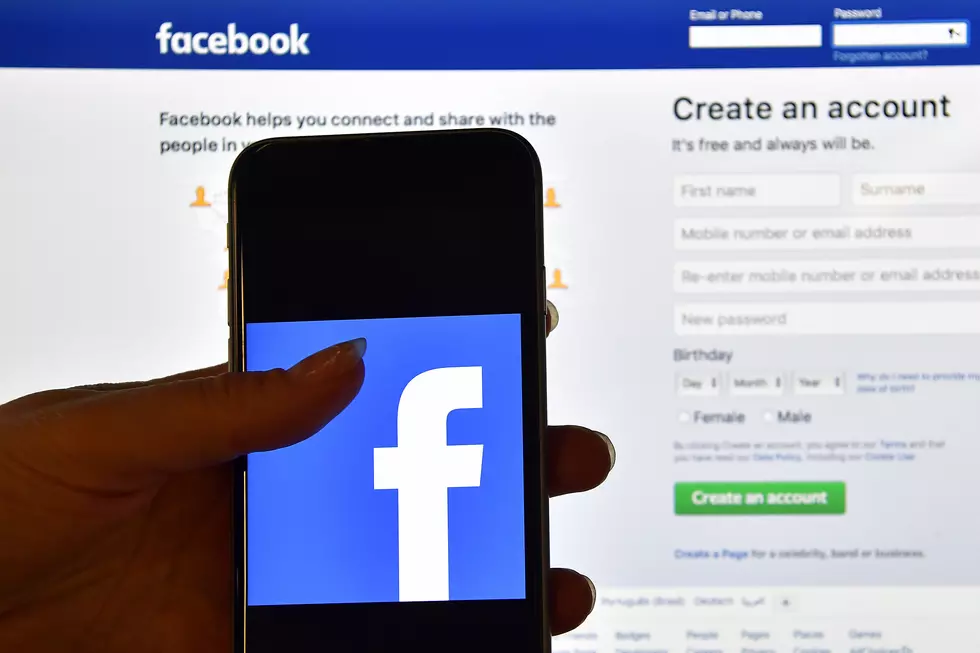 Should I Post "I Do Not Give Facebook/Instagram the Right to Use My Photos"?
Getty Images
I've seen family and friends posting a warning lately that tomorrow (not sure what 'tomorrow' they are referring to) marks the deadline that everything on Facebook becomes public and that if you post to your timeline that you do not give Facebook or Instagram the right to use your photos, information, messages, or posts then you are safe from them using your information.
"I do not give Instagram or any entities associated with Instagram permission to use my pictures, information, messages or posts, both past and future," the text in the post says. "With this statement, I give notice to Instagram it is strictly forbidden to disclose, copy, distribute, or take action against me based on this profile and/or its contents."
Sorry to tell you... this is a scam that has been going on since 2012. You already gave your permission - when you signed up for Facebook. According to Business Insider, Facebook and Instagram lay it out for you in their terms of service: "We collect the content, communications and other information you provide when you use our Products, including when you sign up for an account, create or share content, and message or communicate with others. Data from device settings: information you allow us to receive through device settings you turn on, such as access to your GPS location, camera or photos." Yep, you just gave them permission to use your camera, your photos, and your location. Neat, huh?
And unfortunately, posting a 2019 version of the chain letter will not bring you blessings from angels nor will it save you from Facebook and Instagram using your personal info.
So, what does Facebook do with your info? Let's think about this for a second. Businesses and individuals use the platforms essentially for free every single day. But, remember what your mama told you. Aint nothin' for free. Facebook might not be selling your name and social security number to Russian hackers but they are selling something even better - your behaviors, your tastes, and your emotions.
So, you like wearing black Nike shirts in your photos? Guess what kind of ads you'll see more of.
According to CBS News, Facebook has a long record of your data - everything from your stated likes and interests to what you are putting into your conversations on Facebook messenger. They sell this information to big business to serve you ads that are in line with your preferences. And, to go a step further - the social media giants are actually "looking" at your photos to determine things about you too. According to socialmediatoday.com, "Facebook has been working for years on its advanced image recognition technology, which can now automatically categorize images based on their content. For example, run a search for "black shirt photo," and Facebook's system is able to "see" whether there's a black shirt in a photo, and search based on that, even if the photo wasn't tagged with that information. You can also search for a location or event, as shown in this example." So, you like wearing black Nike shirts in your photos? Guess what kind of ads you'll see more of.
And if you want to go down the rabbit hole even more, there's that lovely Artificial Intelligence frontier that we love to hate. Who doesn't love their Alexa that can basically have a conversation with you when you feel lonely? Know what makes Alexa different from my mom? My mom can read my emotions based on voice and context clues. If there's a sad situation - my mom knows to react to my sad situation in the appropriate way. And, even if I don't come out and say that I'm sad - she can still detect that something's up based on my voice. Remember all those times you used one of those cute little emotion buttons on Facebook. Oh, your daughter said "toot"? That's HILARIOUS - better give it one of those laughing faces. Oh, your dog died? I'm so sad for you - sad face. Facebook sells those emotional reactions to AI companies to program AI robots with emotions and reactions to all kinds of situations. And we spoon fed those reactions to them. They are also working on voice technology. Alexa can understand what you say but soon, she might be able to react to the way you said it. Wouldn't it be great to hear your Alexa tell you to ask a little more nicely?
And, because we live in an upside down world we don't know who to believe these days. Someone will inevitably yell FAKE NEWS! So, let's go the source. The Facebook Terms of Service state: 
3. The permissions you give us
We need certain permissions from you to provide our services:
Permission to use content you create and share: Some content that you share or upload, such as photos or videos, may be protected by intellectual property laws.You own the intellectual property rights (things like copyright or trademarks) in any such content that you create and share on Facebook and the other Facebook Company Products you use. Nothing in these Terms takes away the rights you have to your own content. You are free to share your content with anyone else, wherever you want.

However, to provide our services we need you to give us some legal permissions (known as a 'license') to use this content. This is solely for the purposes of providing and improving our Products and services as described in Section 1 above.

Specifically, when you share, post, or upload content that is covered by intellectual property rights on or in connection with our Products, you grant us a non-exclusive, transferable, sub-licensable, royalty-free, and worldwide license to host, use, distribute, modify, run, copy, publicly perform or display, translate, and create derivative works of your content (consistent with your privacy and application settings). This means, for example, that if you share a photo on Facebook, you give us permission to store, copy, and share it with others (again, consistent with your settings) such as service providers that support our service or other Facebook Products you use.This license will end when your content is deleted from our systems.

You can delete content individually or all at once by deleting your account. Learn more about how to delete your account. You can download a copy of your data at any time before deleting your account.

When you delete content, it's no longer visible to other users, however it may continue to exist elsewhere on our systems where:

immediate deletion is not possible due to technical limitations (in which case, your content will be deleted within a maximum of 90 days from when you delete it);

your content has been used by others in accordance with this license and they have not deleted it (in which case this license will continue to apply until that content is deleted); or

where immediate deletion would restrict our ability to:

investigate or identify illegal activity or violations of our terms and policies (for example, to identify or investigate misuse of our Products or systems);

comply with a legal obligation, such as the preservation of evidence; or

comply with a request of a judicial or administrative authority, law enforcement or a government agency;
in which case, the content will be retained for no longer than is necessary for the purposes for which it has been retained (the exact duration will vary on a case-by-case basis).
In each of the above cases, this license will continue until the content has been fully deleted.
Permission to use your name, profile picture, and information about your actions with ads and sponsored content: You give us permission to use your name and profile picture and information about actions you have taken on Facebook next to or in connection with ads, offers, and other sponsored content that we display across our Products, without any compensation to you. For example, we may show your friends that you are interested in an advertised event or have liked a Page created by a brand that has paid us to display its ads on Facebook. Ads like this can be seen only by people who have your permission to see the actions you've taken on Facebook. You can learn more about your ad settings and preferences.

Permission to update software you use or download: If you download or use our software, you give us permission to download and install updates to the software where available.
So, long story short - you gave the media giant permission to use and abuse you a long time ago. And they have been for a long time. Nothing is changing but you feel free to post this if it helps you sleep at night! :)