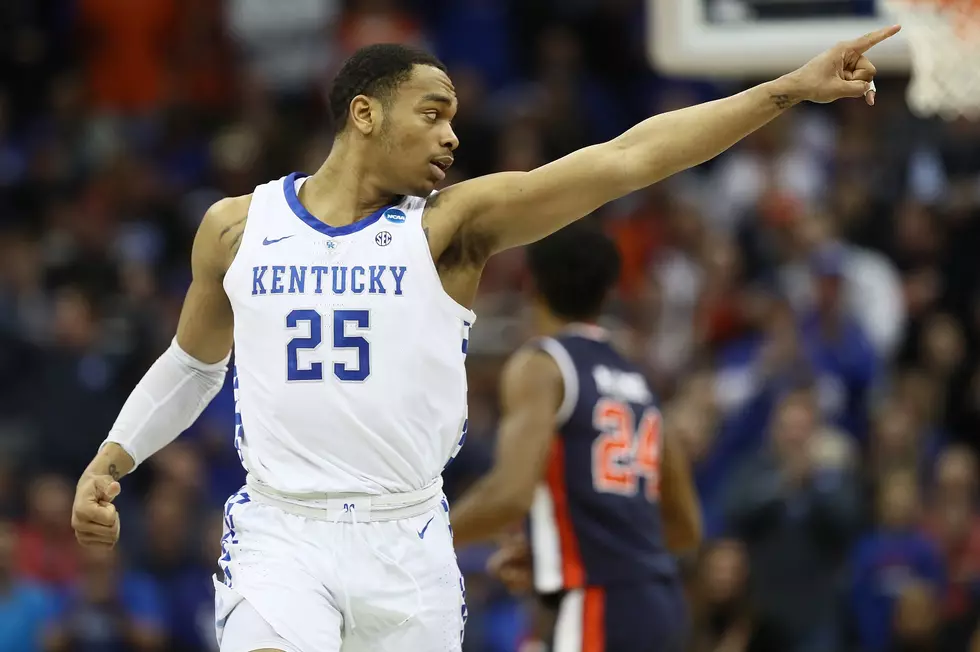 Former UK Star Breaks Record in NBA Debut
Jamie Squire/Getty Images
A lasting impression I have of former UK forward PJ Washington (one of my all-time favorite Kentucky players) is him struggling at the free-throw line during a 2018 NCAA Tournament Sweet 16 game against Kansas State.
His frustration was palpable.
The K-State Wildcats weren't a very good offensive team that season, but were a rock solid defensive outfit and edged Kentucky 61-58 for a trip to the Elite 8.
And they zeroed in on Washington, who'd proven throughout that season that he just wasn't very good at the charity stripe, despite how he excelled in other areas.
And, man, did he excel in the post for Kentucky.
Flash forward to 2019 and PJ's first game in uniform for the Charlotte Hornets.
In their thrilling 126-125 victory over the Chicago Bulls Wednesday night--the season premiere for both teams--I saw a PJ Washington I didn't even know was THERE.
All Washington did was lead all Hornets with 27 points and set a new NBA record for a player's first game by nailing SEVEN three-pointers.
ESPN says five of those came before halftime. (I didn't join the fun until the second half.)
And...wait for it...he made both of this free throws.
I may have seen PJ pop up a couple of threes from time to time, but, at UK, that was NOT his game.
I guess the college three-point line was just too close to the rim.
Who knew THAT could be a problem?