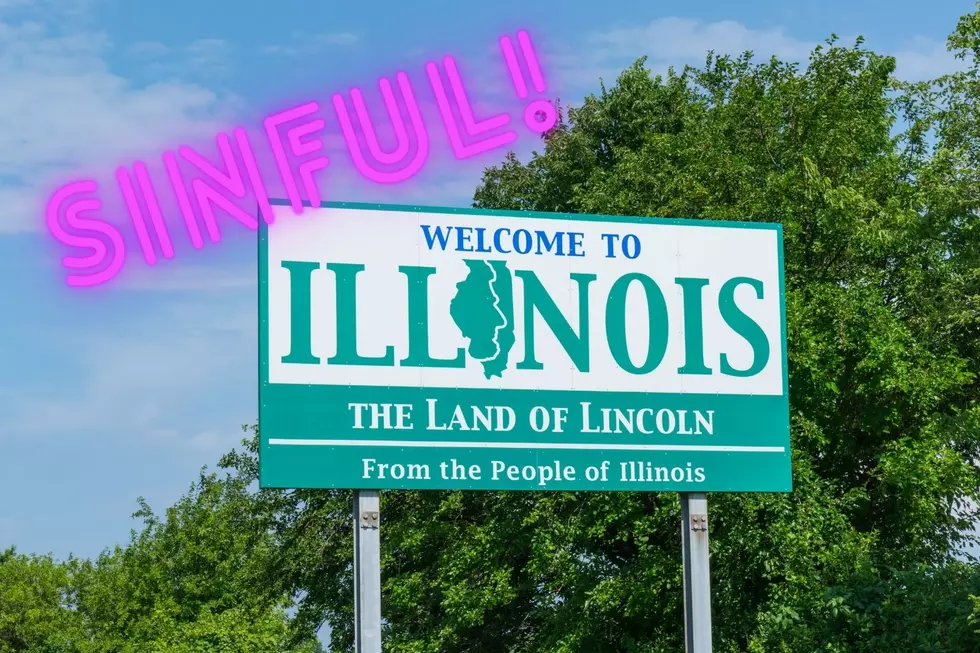 Illinois is Naughty – Named One of the Most Sinful States
Canva
When it comes to vices and what some would consider "immoral" behavior, Illinois is right there near the top of the list. According to a recent study, the Land of Lincoln is one of the most sinful states in America.
To be clear, this really isn't a study about which states have the most "bad" people, or the largest group of non-churchgoers. This study looks at how "sinning" has a negative financial impact on each state and the rest of the country. For example, gambling costs the U.S. about $5 billion per year, which is chump change compared to the $300 billion our country loses to smoking each year.
To determine America's most sinful states, the financial website WalletHub.com scored the 50 states in seven categories - Anger & Hatred, Jealousy, Excesses & Vices, Greed, Lust, Vanity, and Laziness.
How Naughty is Illinois?
According to this study, Illinois is the 8th most sinful state in America. Here is how Illinois ranked in the individual categories...
Anger & Hatred - 7th
Jealousy - 11th
Excesses & Vices - 27th
Greed - 36th
Lust - 24th
Vanity - 7th
Laziness - 15th
Illinois ended with a total score of 50.38, just behind Tennessee, which ranked 7th on the list with a score of 51.43.
What About #1 and #50?
Would you be surprised if I told you that Nevada scored the highest, making it the most sinful state in America? I mean, for crying out loud, they have a city that is literally referred to as "Sin City." Nevada is #1 in Greed and Laziness and had a total score of 58.36.
All the way down at #50 on the list is Wyoming, the least sinful state in America. By comparison, Wyoming ranked 49th in Greed and 34th in Laziness, and had a total score of 26.71.
You can scroll over the map below to see how the other states scored, and you can visit WalletHub.com if you want to look at the numbers and stuff.
Illinois Town Will Make You Feel Like You are in the Movie HONEY, I SHRUNK THE KIDS
Remember the 80s classic "Honey, I Shrunk the Kids"? What's it like to feel like a tiny ant looking up at the giant world around you? There's a small town only two hours from the tri-state that is home to over 20 giant items. Being surrounded by them definitely gives you the perspective of an itty bitty bug.
Lacey Marsh and her family visited the small town during spring break this year and shared her photos with us. She said, "It's a really neat place! And people were very friendly."
Beautiful Nature Photos from Shawnee National Forest Will Make You Want to Visit Southern Illinois
Take a virtual hike through the area between the Ohio and Mississippi rivers known as the Shawnee National Forest located in Southern Illinois with these stunning photos featuring Garden of the Gods, Tunnel Hill, Giant City Park, Cave in Rock, and more.
12 Illinois Waterfalls All Within a 2 Hour Drive of Evansville Indiana
Check out these incredible photos captured by
Grant Twiss Outdoor Photography
featuring 12 Southern Illinois waterfalls that will have you ready to pay a visit to Shawnee National Forest and the surrounding area.