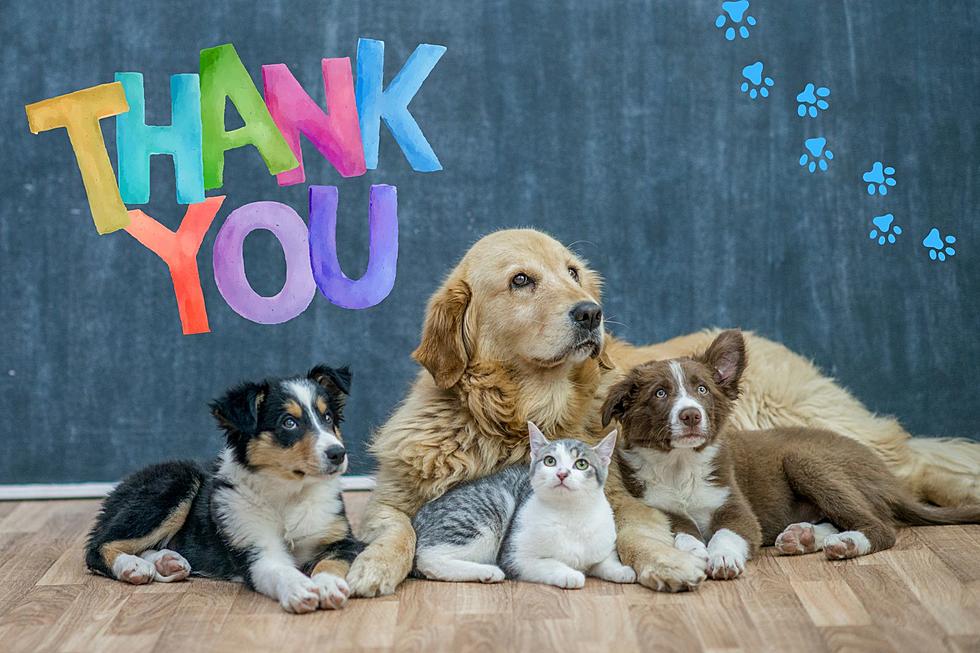 Indiana and Kentucky Animal Rescues Benefit from Annual 'Stock the Pantry' Event
canva
 Third Annual 'Stock the Shelters'
One of the best parts about living in our community is how we come together to help our local animal shelters. For the third year in a row, we partnered with Eyewitness News and Pet Food Centers to 'Stock the Shelters'.
Kendra Gallagher, board president of the Humane Society of Henderson County
"Most people know right now the shelter world is in kind of dire need. These donations will surely help ACA, who is a great rescue partner of the humane society, which is an open-intake shelter and also, we're so appreciative of Eyewitness News and also Town Square Media," she tells us. "They're always great partners for all of the rescues and shelters in our community. Anytime we have a plea and need help they're always the first ones to kind of reach out and cover what we need."
Every year, two shelters are chosen to receive donations, and the two shelters this year were the "Humane Society of Henderson County" and "Another Chance for Animals".
Animal Shelters Always Need Basic Supplies
You don't have to wait until our next 'Stock the Shelters' event to donate to our local animal shelters. Here are some of the most common items they need on a regular basis.
Cleaning Supplies
Toys (Both Dog and Cat)
Treats (All types)
Blankets
Cat and Dog Food
Bleach
Leashes
Collars
Harnesses
Towels and Sheets
Laundry Detergent
Food/Water Bowls
Litter Pans
Dawn Soap
According to the ASPCA, approximately 6.3 million companion animals enter shelters every year. Of those 6.3 million animals roughly 3.2 million are cats, and 3.1 million are dogs. Read More: Evansville Shelter in Dire Need of Fosters |
Check out these 50 fascinating facts about dogs:
60 Adorable Photos of Dogs Wearing Sweaters
To celebrate National Dress Up Your Pet Day, I asked my friends if their dogs ever wear sweaters. The overwhelming answer was "Yes" and we have dozens of photos to prove it.