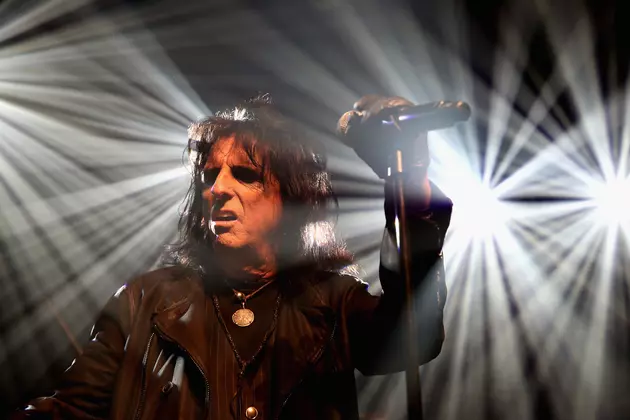 Win Your Chance to See Alice Cooper Live in Evansville!
Getty Images for John Varvatos
It goes without saying that Alice Cooper is an iconic and prolific musician. Cooper's theatrical and shocking stage presence, combined with his distinctive voice and darkly humorous lyrics, propelled him to the forefront of the music industry, and the rockstar is once again headed out on tour, including a stop in Evansville, Indiana - and we have your chance to win tickets!
Keep scrolling to enter for your chance to see Alice Cooper live at  Downtown Evansville's Old National Events Plaza!
The Godfather of Shock Rock
Cooper's ability to fuse hard rock with a theatrical flair, along with his outrageous stage shows featuring guillotines, snakes, and other macabre props captivated audiences and solidified his reputation as the "Godfather of Shock Rock."
Beyond the theatrics, Cooper's music resonated with listeners. Hits like "I'm Eighteen," "No More Mr. Nice Guy," and "Poison" showcased his versatility as a songwriter, with a knack for crafting catchy hooks and memorable melodies.
A Master of Many Styles
Throughout his career, Alice Cooper has maintained his relevance and continued to release albums that explore various musical styles, including hard rock, glam, and even elements of industrial metal. His influence can be seen in countless artists who followed in his footsteps, blending music, theatrics, and a penchant for the dark side.
Alice Cooper's enduring legacy lies in his ability to entertain, shock, and provoke thought. His contribution to rock music, both musically and visually, has left an indelible mark on the industry, making him an enduring and beloved figure in the world of music. On August 25, 2023 he will release his new album, Road. Below you can see the official music video for the first single from that album. The song is called, "I'm Alice."
Alice Cooper "Too Close for Comfort" at Old National Events Plaza
Alice Cooper will be bringing his "Too Close for Comfort" tour to Evansville's Old National Events Plaza on October 7, 2023. Tickets for the event go on sale Friday, July 21st at 10 am CST at the Old National Events Plaza box office and through Ticketmaster. You can also enter below for your chance to win a pair of tickets from 103 GBF!
Know Before You Go
Before you head to the Old National Events Plaza, there are a few things you need to know. First, according to a recent Facebook post, the venue is now fully cashless at its food and bar locations. Cards and mobile wallets are accepted. If you plan to bring a purse or bag with you, it needs to either be a clutch measuring no larger than 4.5 inches by 6.5 inches, or it needs to be clear. Clear bags should be no larger than 13 by 13 inches. Read more about Old National Events Plaza security guidelines, including prohibited items, here.
Alice Cooper Albums Ranked
You can't kill Alice Cooper.