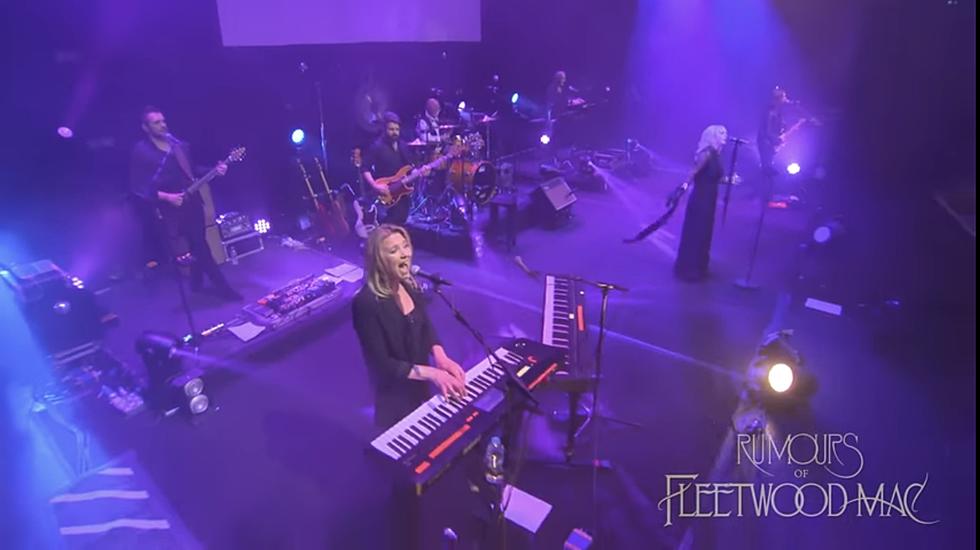 The "Rumours" are True! Incredible Fleetwood Mac Tribute Band Coming to Kentucky Performing Arts Center
Rumours of Fleetwood Mac Youtube
I am a HUGE Fleetwood Mac fan. I bet that's a phrase a lot of you would also say! Not only have they stood the test of time through six decades, but they have also gained gazillions of devoted listeners in every generation. I love that even Gen Z and Gen A have jumped on the Fleetwood Mac wagon these days, admiring legendary classic rock and Stevie Nick's iconic bohemian style. They have even contributed to a resurgence in the popularity of vinyl records in the past decade.
Fleetwood Mac has provided the soundtrack to a lot of our lives. Maybe you lived through the beginning years of groundbreaking records and neverending melodrama which seemed to only fuel more amazing music. Or maybe you grew up listening to their records with your parents or grandparents. Christine McVie's Songbird will always have a special place in my heart because I sang it to my husband, Michael at our wedding.
After her tragic passing in 2022, Mick Fleetwood said in an interview on the red carpet before the Grammy's that year that Fleetwood Mac as we know it will never perform again. As sad as that is for those of us who have never gotten to see them perform live, I can understand. However, we can still experience their quintessential catalog through Rumours of Fleetwood Mac a tribute band that does not take the task of carrying the torch lightly. They will be performing in Owensboro at the Riverpark Center on November 18th.
They are personally endorsed by Mick Fleetwood himself who said it is "an extraordinary emotive performance of Fleetwood Mac." According to the band website, "It's always been a prerequisite of ours… if you're stepping out on stage with RFM you must have a love and understanding of FM's music, their spirituality, and their history. Our touring motto, which was set in stone many years ago... 'It's About Their Music'." I looked them up on YouTube to see how legit these musicians are and let me tell you, we are in for a TREAT. I got goosebumps listening to the beginning of The Chain.
You can purchase tickets by visiting Riverpark Center's website or calling the box office at 270-687-2770.
Check Out the Best-Selling Album From the Year You Graduated High School
Do you remember the top album from the year you graduated high school?
Stacker
analyzed
Billboard
data to determine just that, looking at the best-selling album from every year going all the way back to 1956. Sales data is included only from 1992 onward when Nielsen's SoundScan began gathering computerized figures.
Going in chronological order from 1956 to 2020, we present the best-selling album from the year you graduated high school.