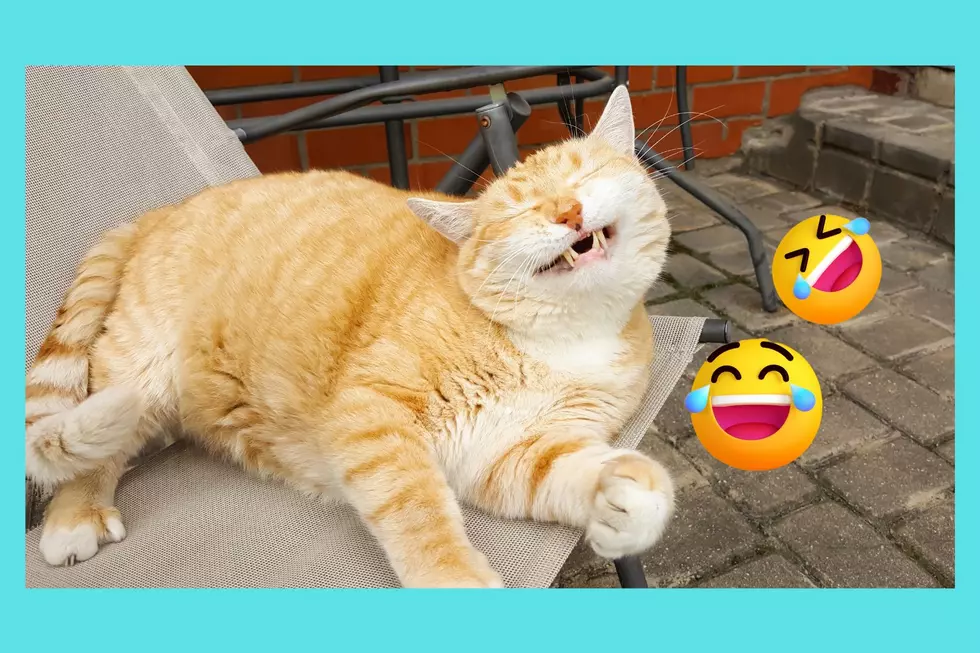 Kentucky Woman's HISS-terical Rescue Kitty Post Has Everyone Cracking Up [PHOTOS]
CANVA
A Kentucky woman has everyone laughing out loud after she posted the cutest story about rescuing a kitty and how she was going to explain it to her husband.  WE'RE DYING!
ANIMAL LOVERS UNITE
It's inevitable if you love animals you will totally get this story.  Sam Ray, from Owensboro, is the epitome of an animal lover.  She doesn't just love the cute and cuddly ones she loves the ones that could snatch your face off if they wanted to.
She is well-known in Owensboro for being the Possom lady.  She will take in an opossum without a second thought.  This past weekend it happened to be an adorable kitty cat.
As you can see she clearly loves the furry friends of all shapes and sizes.
DON'T LET THE CAT OUT OF THE BAG-OK KITTY!
While scrolling through Facebook a few nights ago like I do I noticed a cute kitty picture and of course I had to stop and look.  It was Sam's post and it was basically instructions written to the kitty as I read that were telling this cat what they were to say when her husband arrived home as so their story was straight with no holes in it.
Here's what Sam told me about the kitty;
He was found in Perry County where they don't have an animal shelter.  So a friend of mine was trying to find a home for him. He's as sweet as pie! He follows us everywhere. And loves the zoo here.

 

 
Here is the original post with story;
"Ok kitty. Your new daddy is almost home. We have to make sure there are no holes in our story. So listen…I came home from my last appt of the night. And there you were. At the end of our driveway. Crying. You looked so pitiful. I couldn't just leave you there. You are too little…the creatures of the night would've found you because of your nonstop crying. So I scooped you up and brought you inside. Got it? I did NOT see a friend on Facebook who saved you from her workplace trying to find a home for you & meet her. You did NOT ride home in the car with me. Straight faces. Don't budge on our story…if you do, we're both kicked out! I hear his truck. He's almost here. Do NOT cave in!" #WhatsOneMore#BothGonnaBeHomeless#MaybeYouWillJustBlendInAndHeWontNotice

 
She tells me all is well at the animal house but her cats aren't too fond of the new kitty.  She says they will adjust in time.
At least it wasn't a totally CAT-astrophe LOL!
ALWAYS RESCUING SOMETHING
Sam rescued this momma and her 9 babies in the middle of the pandemic.  She tells us that they love yogurt.  Who knew?!
Animals From The Nashville Zoo