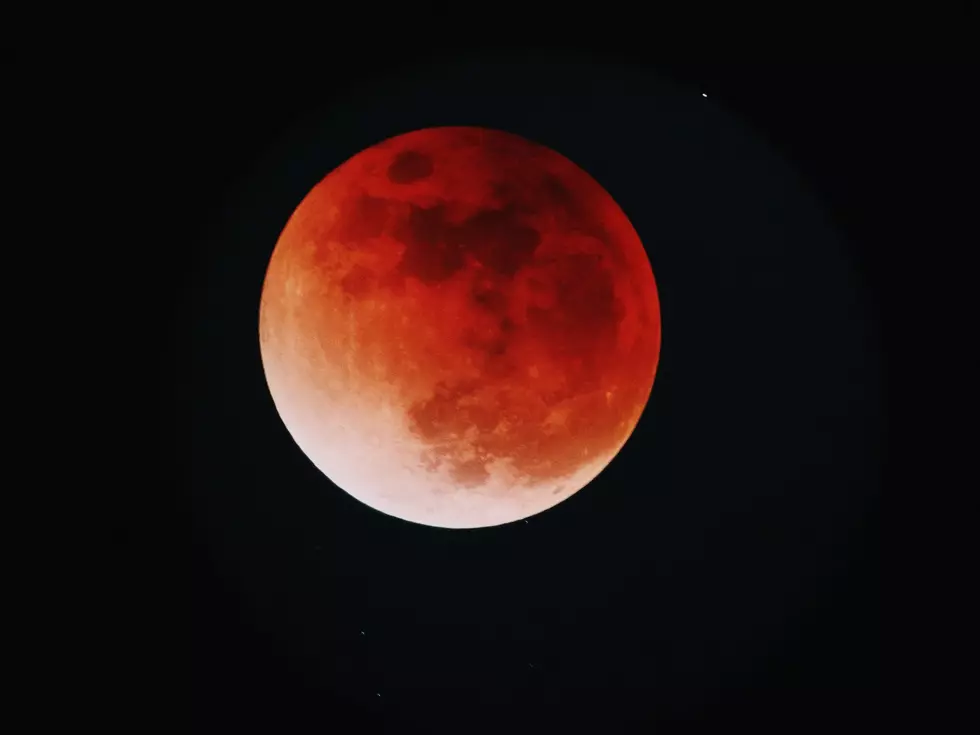 Here's a Cool Way to Watch the Lunar Eclipse in Owensboro, KY
Yu Kato/Unsplash
The Lunar Eclipse is coming up on Sunday night (May 15th, 2022) and it will be the first Blood Moon of the year.  It's expected to begin at approximately 9:27pm CST and reach its peak around 11:11pm CST.
Unlike a solar eclipse, which can be seen in limited areas when it occurs, the lunar eclipse, known as the Blood Moon, can be viewed throughout much of the world and that includes right here in North America and, more specifically, Kentucky.
WHAT EXACTLY IS A LUNAR ECLIPSE
By the way, it was back in 2017 that the solar eclipse was best viewed here in western Kentucky.  Before that, we hadn't experienced that kind of "totality" since was back in 1979. To celebrate, we actually broadcast the event live on Facebook from the front lawn at the WBKR studios in Owensboro.
Fun fact, the next big viewing opportunity for the solar eclipse here in North America will be on April 8th, 2024 and prime viewing (for totality) will be in southern Indiana in the Evansville area.
Now, back to the lunar eclipse coming up Sunday. There's a cool viewing opportunity at Our Lady of Lourdes Catholic Church. You're invited to bring a lawn chair and join the festivities. Weather permitting, you're invited to come by and view the eclipse through telescopes.  The event is absolutely free of charge and viewers are encouraged to bring their own snacks and water.
Our Lady of Lourdes is located at 4029 Frederica Street in Owensboro, KY.
KEEP READING: Get answers to 51 of the most frequently asked weather questions...
;