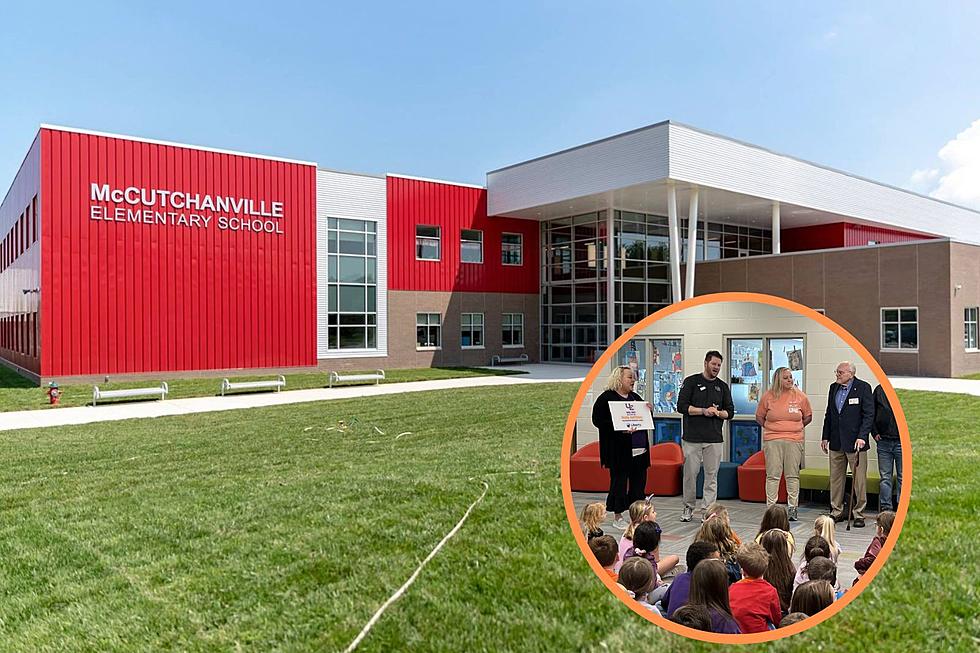 McCutchanville Elementary School Teacher Receives Special Award from UE
McCutchanville Elementary School / University of Evansville
I love finding good news stories to share with you every day on the radio. Sometimes the news is just so good that I have to write about it, too.
Kindergarten Teachers are so Important
When your kiddos are old enough for kindergarten, there is always that one teacher that parents rave about. You just cross your fingers and hope that your kids have the best school experience possible.
Mrs. Mathews is That Teacher
My son is 15 now, and I still remember his kindergarten year as such a fun learning experience. I give huge credit to Mindy Matthews for that. From the 100th day of school to the wedding of the letters Q and U, everything was so sweet and thought a lesson, too.
And the award goes to...Mrs. Mindy Matthews! Here is what one parent (Crystal Elliott) had to say in her nomination:
Mrs. Matthews has been a huge part of our lives since the very first day our girls walked into school for the first time. Lucky for them, they all three had the pleasure of having her as a Kindergarten teacher. I could share countless stories and memories with her over the years. While we have had so many teachers impact our lives, Mrs.Matthews is exactly what a parent could dream of for as a teacher for your children. Ironically this year she won the award as MJ is now a senior and then headed to UE. It all aligned out perfectly.
5 School Lunch menu items from the 70s and 80s we wish we could find as adults
Elementary School is Now Chic Luxury Home with Indoor Basketball Court
Presto Chango! Talk about breathing new life into something in a big way. Once upon a time, this was Perry Elementary School in Mt. Morris, Pennsylvania. Now, the former school is one of the coolest homes around. This place is 14,600 square feet of living space with 4 bedrooms, 4 full and 5 half bathrooms, a living/dining room with wet bar, gourmet kitchen, game room, gym, indoor basketball court, huge garage, and more. Originally listed for $2,375,000, this unique home just sold for $1,935,000.
Take a look inside and be inspired!
30 Bizarre (and Real) Indiana High School Mascots
According to
High School.com
, there are 682 high schools in Indiana. 555 of those are public schools, while the remaining 127 are private. A majority of those schools have chosen typical mascots to represent them, like eagles, tigers, lions, jets, patriots, and so on and so forth. But, these 30 schools decided to go, well, a different direction.