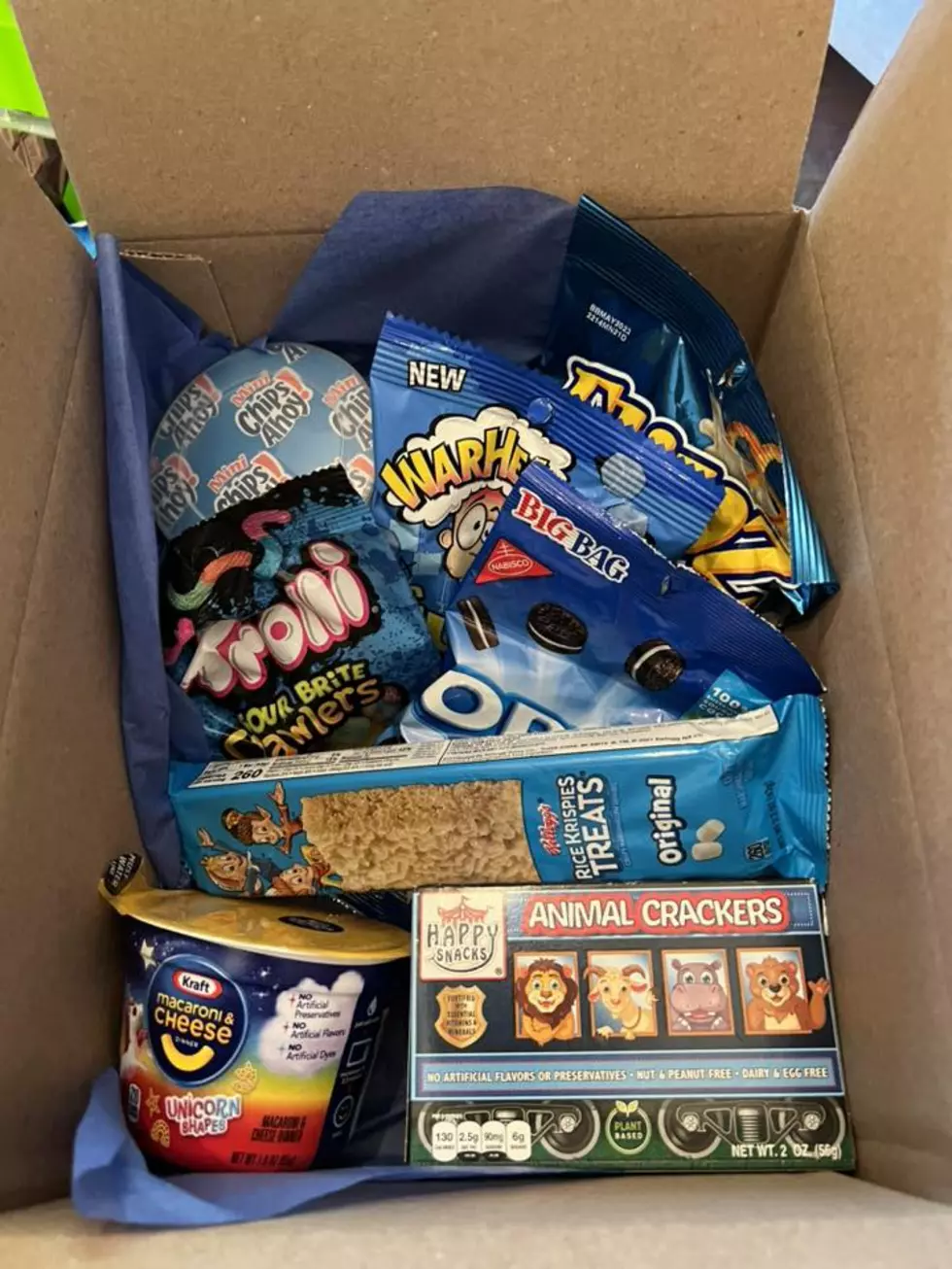 Owensboro, KY Moms Creating Fun College Care Packages and You Can Order One for Your Student
Pattie Martin
When I was in undergraduate school at the University of Louisville, I absolutely loved living away from home and celebrating my independence. But I also loved getting occasional reminders of home. Though I was just two hours away, I didn't make it home all that routinely. I worked when I was an undergrad. I had my own place and I was quickly building my own life.  That said, I would occasionally get care packages shipped to my dorm room or my apartment and I loved ripping them open to see what my mom and grandmother sent me. I was growing up, but I was still someone's kid. And that kid loved getting care packages.
Well, this week, a group of moms from Immaculate Catholic Church here in Owensboro are carrying on this long-standing tradition. They're assembling and shipping out a bunch of college care packages.
My friend Pattie Martin is leading the charge and rallying the troops. She says, "I miss all the moms that have been in my friend group for years. Now that our boys are gone (off to college), I don't get to see them."
On Thursday evening, at the church, they'll reminisce about the "good ole days" as they stuff care packages and send them off the "the boys" and other students on their care package list.
By the way, if you have a student that you'd like to send a college care package to, you can commission Pattie and her Immaculate "mom squad" to do it. The cost per package is $25 and you can Venmo @patricia-martin-26. Just send along YOUR phone number and your college student's mailing address at school.  Pattie says each care package will contain between 10 to 13 different items.
The plan is to pack up all the boxes Thursday evening at Immaculate and then ship out the care packages to their destinations on Friday.
You can help, by the way. The assembling will begin at 5pm at the church, which is located at 2516 Christie Place in Owensboro.
Pattie adds that each box "will include a card from the kids at Immaculate to remind the college kids they still have a church to come home to."  Other kids will be on hand Thursday evening to decorate the boxes.
Then, of course, there are the moms, whose kids are now off at college. Pattie says they'll likely reward themselves after packing up all the boxes. "We are probably gonna have some wine and cry."
Just make a note of that if you're planning on creating a care package for college moms.