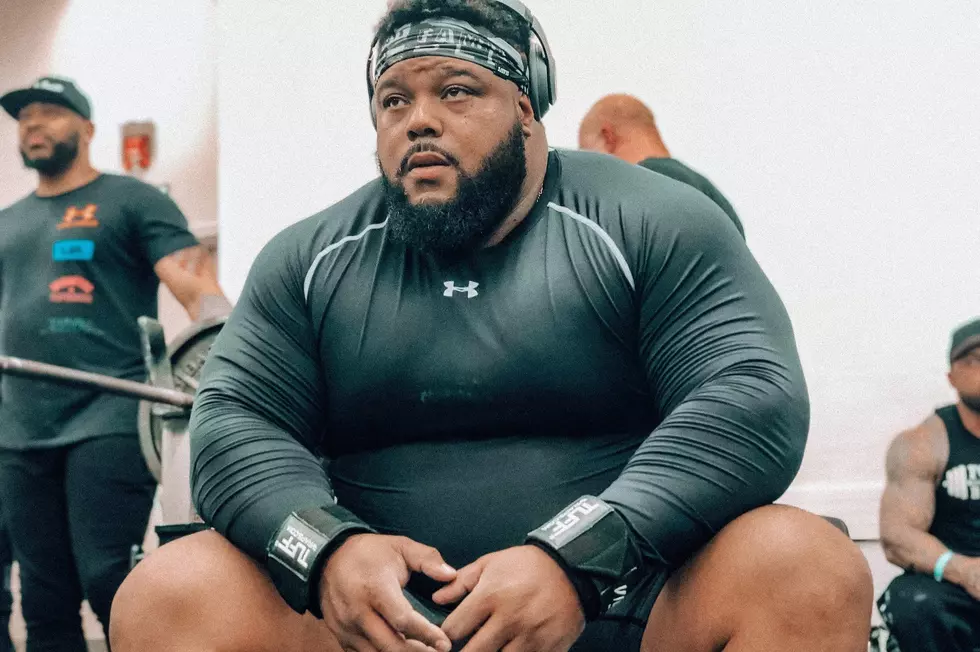 Owensboro's Julius Maddox Will Attempt 800lb Raw Bench Press LIVE on ESPN (VIDEO)
Heaven Maddox
Did you know the strongest man in the world lives right here in Owensboro?  Julius Maddox broke the all-time world record for raw bench press in 2020.
When Julius began his journey of weightlifting at 320 Clay Street in the basement of Friends of Sinners he had no idea where it would take him.
Drug addiction led him to the Christ-centered recovery program and it would be God himself that would take Julius to the top.  Julius gives all credit for his strength to Christ.
When he was in the program him and some guys decided to play around with the weight bench there and added some weight.  Julius lifted it.  Then they added more.  He did that.  And so on until every single plate was placed on the bar.  Thus began the road to being the World's Strongest Man.
Julius made several attempts before grabbing hold of the title.  Last July he took the American Bench Press Record lifting 723.1 pounds.  Next, breaking records in America at 739.6 and then on to crushing a world record with a raw bench press of 770.
This weekend Julius will head to South Bend, Indiana, to attempt an 800-pound lift at East Race Muscle Gym.  ESPN will be live on site covering the event.  You can stream it on the ESPN app or watch it on television at 11 a.m.
We are extremely proud of Julius.  The best thing about him is he is super humble, a great dad, and always willing to help others.
When I started working for WBKR I got to do a story with Julius and we took his skill to the YMCA.  He didn't show off but we had a little fun.
Enter your number to get our free mobile app
Check Out This School Bus Turned Party Bus