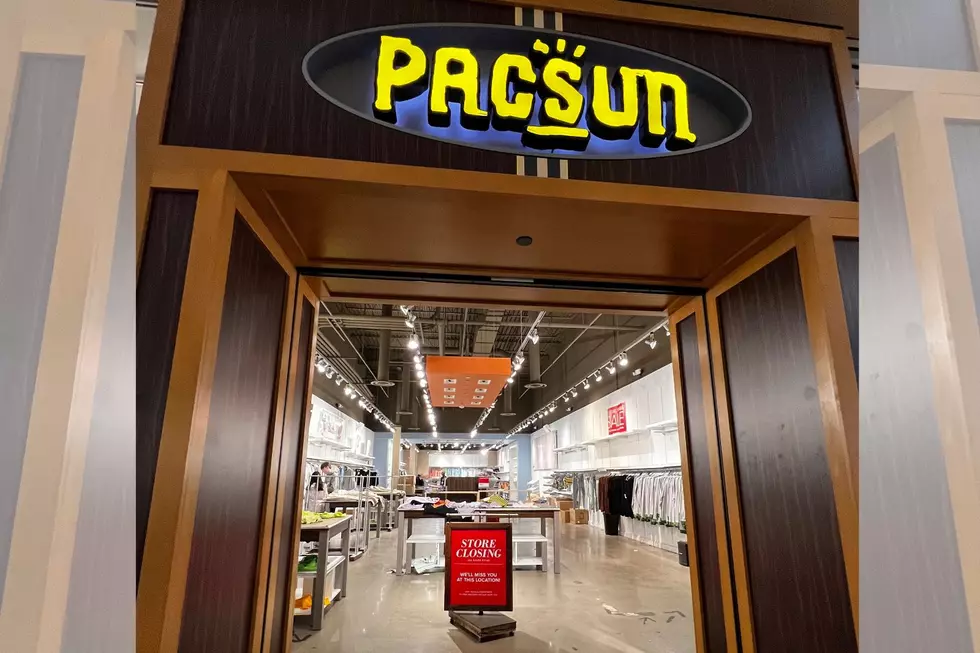 A Once Popular Retail Store Quietly Left Evansville's Eastland Mall 
PACSUN EASTLAND MALL PHOTO: LIBERTY
Long Live the Mall
I love going to the mall, and stopping in some of my favorite stores all in one place. And I guess that I have passed this on to my son. We make our regular rounds through Eastland Mall searching for Funko Pops, shoes, and cool t-shirts. Let me tell you, if BoxLunch and Hot Topic ever close, it will be the end of times for me!
 Farewell PacSun
In recent months, Eastland Mall has said goodbye to H & M, Tilly's, and PacSun. Trendy clothing is the common denominator with all three of these stores. Honestly, it seems like teens and young adults prefer to thrift, and that is probably hurting retail stores.
*Scroll Down To See What Eastland Mall Looked Like in the 1980s
Say Hello and Goodbye to #DeadMalls
If The Steamtown Mall sounds familiar but you've never been to Scranton, PA, you probably saw it featured in the television series The Office. There was a convention held at the mall for fans of The Office when it was still on NBC. Even with that popularity, stores still closed one by one.
DEAD MALL SERIES REMASTERED: The Steamtown Mall
DEAD MALL SERIES: Super Dead, Creepy Owings Mills Mall at Night
Then and Now - See Inside Evansville, Indiana's Eastland Mall
Eastland Mall opened in 1981, and it has changed a lot through the years. JC. Penny still anchors the mall on one end, and what was
Lazarus Department Store
is now Macy's.
Vintage Disney: Step Back in Time Inside Retro Disney Store
Most of the retail Disney stores have closed. Luckily we have these photos from the Louisville, KY store that was in Oxmor Mall.
Then & Now - Evansville's Washington Square Mall Through the Years
Evansville is home to a lot of unique buildings including the first enclosed retail shopping center in Indiana. Yes, our very own Washington Square Mall was the place to be when it opened in 1963. If you walk through the mall today, you would never guess how alive the shops were, even through the 1980s. Enjoy this walk down memory lane I've put together, and maybe someday there will be new life inside 5011 Washington Ave.