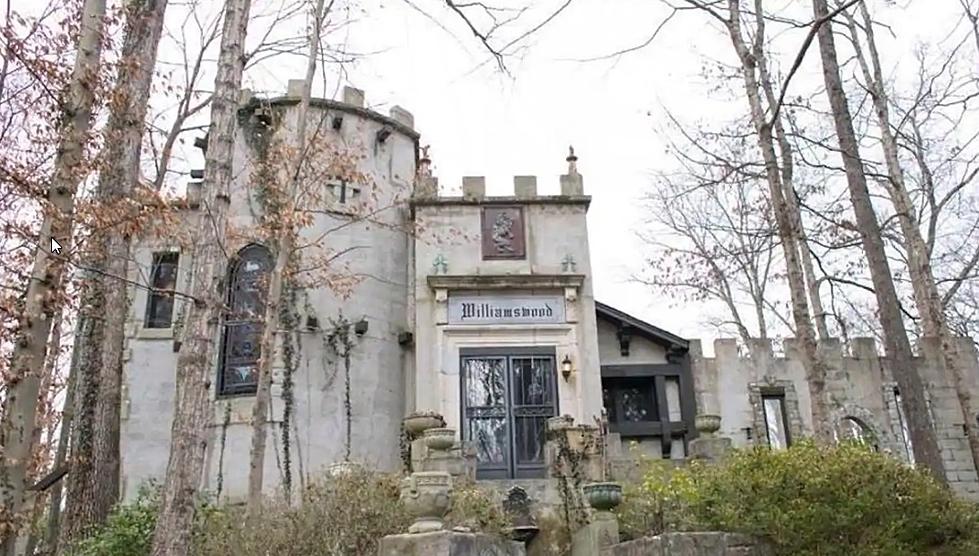 Rent An Enchanted Tennessee Castle Surrounded By Majestic Woods & Its Own Pub
AIRBNB
Are you looking for a cool adventure?  We've found a Tennessee castle that sits on 300 acres of woods and features secret passages, towers, and a whole lot more.
RENT A TENNESSEE CASTLE
Knoxville, Tennessee is home to a medieval castle and it's you can rent it by the night or for a super unique vacation.
A stay at Williamswood Castle is an epic adventure into medieval Scotland - Modeled after a Scottish hunting lodge, our guests - the lords and ladies of the estate - will enjoy such amenities as a multi-level balcony overlooking the Tennessee River, a massive bedroom complete with the Sistine Chapel painted on the ceiling, a bookshelf that moves out of the way to reveal a staircase, forty-two leaded stained glass windows, and more than 4,500 square feet of magic.

Have a pint of ale in the Black Dog Pub, or take a walk through the more than three hundred acres of forests of Ijams Nature Center that surround the property.
FEATURES OF THE CASTLE
Williamswood has several amazing amenities.  If you love nature and the outdoors this place has it all.
Features include the following:

-500 feet of riverfront;
-A massive multi-level deck overlooking the river;
-Ponds, and forests;
-Surrounded by 300 acres of Ijams Nature Center;
-Your very own pub;
-Three bedrooms (one of which has an antique sleigh bed that cannot accommodate anyone over six feet tall!);
-A secret passage;
-Hand-carved wood details abound;
-Dozens of pieces of antique furniture;
-The most unique and amazing house in Knoxville.

Williamswood Castle is an unforgettable adventure for the whole family!
When you enter you are created by a Knight in shining armor.
You can even enjoy dinner in the Great Hall.
REVIEWS
This was an extremely unique accommodation and we loved staying here. The castle was exactly as the listing said and was located in a peaceful area. It was hard to believe you were in Knoxville after you closed the front door. We enjoyed exploring the home and loved the unique touches. The stay was exactly what we hoped it would be.

~JENNIFER
Many thanks to Julia and Tyler for sharing their beautiful castle on Airbnb. Unique experience for the whole family. Castle exploring, great books, Games and ping pong, along with scavenger hunt kept us very busy. Easy hike to Ijams nature park. Fully equipped kitchen and plenty of room. Highly recommend this family experience!!!

~PAMELA
So much fun! We enjoyed the proximity to Ijams walking trails and the view of the water from the master bedroom. Everything was clean and well appointed. We live locally but had never been to Williamswood even though it's practically in our backyard, and its a treasure!

~EMILY