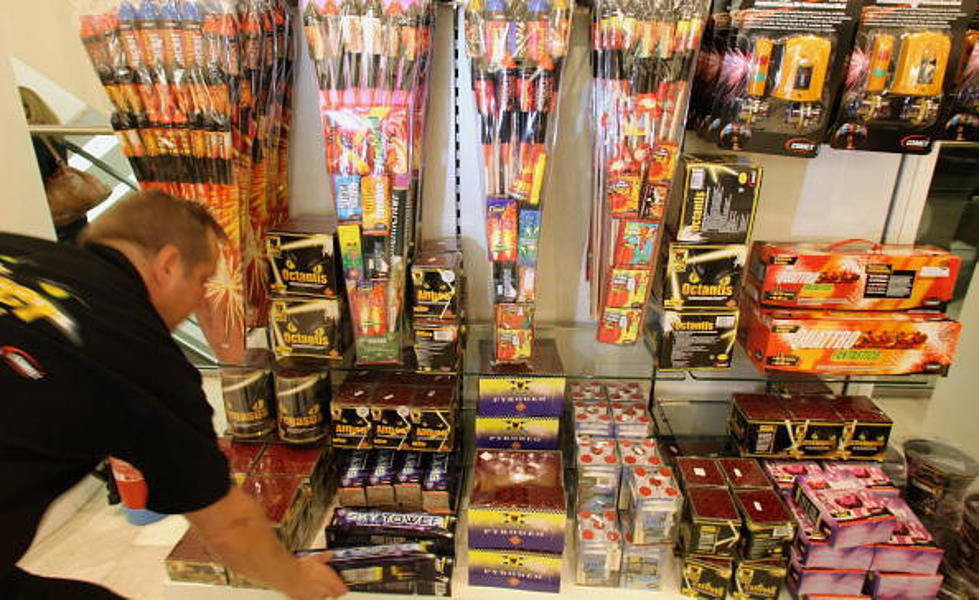 Here are Ten Fireworks You Need for Your 4th of July Celebration [Gallery]
Ralph OrlowskiGetty Images
Fun fact, though it may be little know.  I sold fireworks for years and years and have helped design hundreds of fireworks shows for backyard and neighborhood parties.  I love fireworks and I love helping people decide which ones to get for their 4th of July celebrations.  And, look.  If you've ever walked into a fireworks store, you know how overwhelming it can be.  There are thousands of options.  There are dozens and dozens of 200 gram cakes available.  There are tons of 500 gram grand finales.  The packaging's cool, but what in the heck do they do?  And there are endless varieties and brands of artillery shells.  Yeah, you put them in a canister and light the fuse so they shoot up into the air, but what do they do once they get there?
Though I don't actively sell fireworks anymore, I do keep up with them. particularly the new product on the market.  I love checking out the new product and seeing how it stands up to some of the legendary brands I have been recommending for years.
So, to help you add some really fun fireworks to your 4th of July fireworks show, I have compiled a list for you.  These are some of my current favorites on the market.  They are guaranteed to be a hit at your Independence Day cookout, party and show.
Here are the Ten Fireworks You Need for Your 4th of July Celebration!
Ten Fireworks You Need for Your 4th of July Celebration
With 4th of July just around the corner, I decided to share a list of some of my favorite fireworks on the market right now. Some are brand new. Some have been around forever and continue to maintain their popularity. But, if you're planning to host a 4th of July party or you're taking fireworks to one, check this out. Fun fact. I sold fireworks for years and years and have helped plan hundreds of fireworks shows. Here are ten fireworks that will absolutely light up the sky and your Independence Day celebration. And, the best part, these are all available commercially. #LetFreedomRing
And, in case you need further proof, check these out.  I am including video of these fireworks so you can see exactly what they can do.  And, remember, I chose fireworks from a variety of price points for you.  That way, you can create a show that's budget-friendly, but still gives you incredible bang for your firework buck.
COLOSSUS
HAPPY HOUR
 AMAZING BALLET
ONEHECKUVAFIREWORK
SUSPENDED ANIMATION
EXCALIBUR
OPEN FIRE
YIKES
ACID RAIN
5 MINUTE SAFARI
COLORFUL FIRE