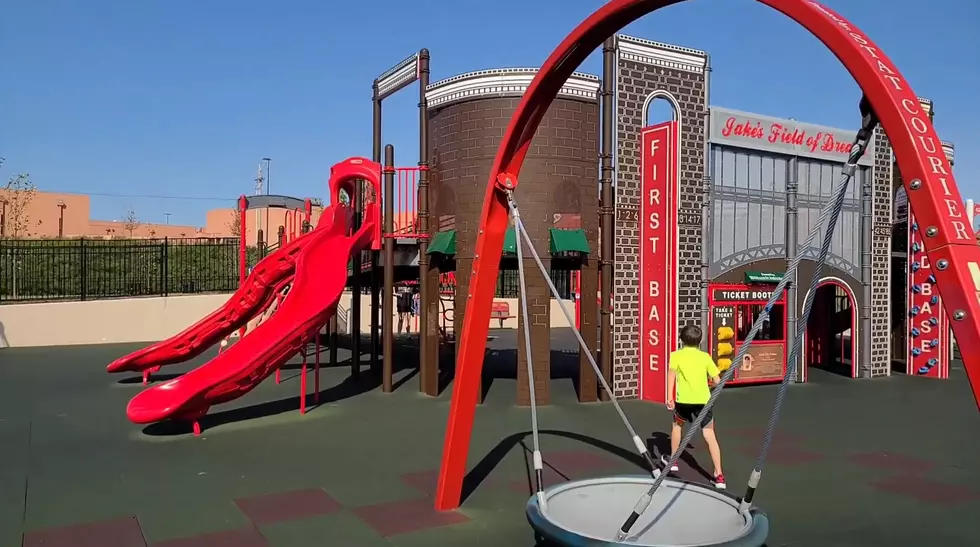 This "Field of Dreams" in Missouri is a Playground for All Kids
LOVE JOY AND CHAOS via YouTube
Many know the Field of Dreams as a baseball diamond in the middle of a corn field in Iowa. There's one in Missouri, too, but it's not just for baseball fans. This Field of Dreams was created as a playground that's easily accessible for all kids no matter what challenges they may face.
Kudos to Only In Your State for drawing attention to Jake's Field of Dreams in Wentzville, Missouri. The official Facebook page tells part of the story of how this special play place came to be:
Jake's Field of Dreams playground honors the life of Jake Vollmer. Jake was like so many other little boys who dreamed of growing up playing sports! At an early age, though, he was diagnosed with Duchenne Muscular Dystrophy...He wanted all kids to be able to experience and have the thrill of being a player. This playground will help so many kids share Jake's dream - no matter what their ability- to enjoy the thrill of being on the field as a player side-by-side with their peers. Jake passed away in 2012 at the age of 19...This playground is dedicated to all kids so they may share in that same spirit.
This is really a neat playground. They seem to have built a place that will appeal to all kids.
Jake's Field of Dreams is located at 100 William Dierberg Dr. in Wentzville, Missouri. This special playground has even been featured by Little Tikes. It's not far to drive for a playground that won't hold back any child's desire to be active and have fun.
See a Missouri Cabin that Overlooks Where 2 Major Rivers Meet
Central Missouri Log Home Has Pool Table and a Sweet Private Lake