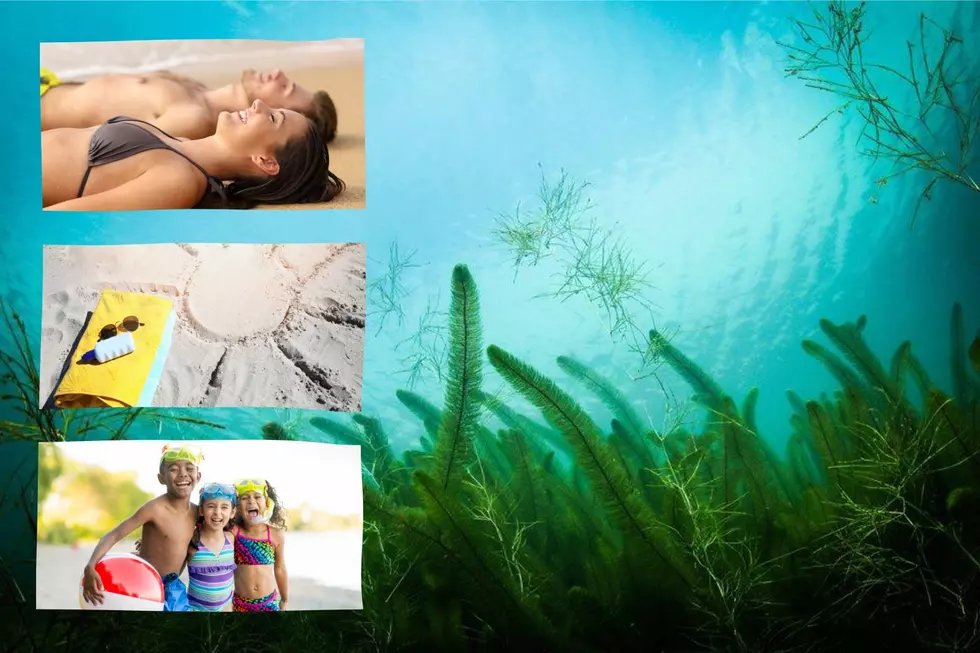 Hidden Tropical-Like Beach in Illinois with Beautiful Blue Water
Three Oaks Recreational Area/Canva
If you just can't swing the flights and hotel costs for a Caribbean beach vacation this summer, this beach will be a very satisfying substitute for your entire family.
Time to Plan Your Beach Vacation in Illinois
Sand under your feet and blue water are all you really need to start purging your brain of work and life stress. Throw in a blue sky, sunlight, a light breeze, and some good reggae music and you'd swear that you just left Illinois for the Bahamas.
What kinds of things do you and your family like to do at the beach?
Things To Do at Illinois' Hidden Tropical Beach
Rent a boat
Rent a kayak
Rent a sailboat
Rent a canoe
Rent a paddleboat
Rent a stand-up paddleboard
Go fishing
Learn how to scuba dive
Hit the kid-friendly splash and spray pad
Just a 60-minute drive from Rockford is where you'll find this quarry-turned-tropical-beach.
No matter how old you are, this excellent park will have something for you to enjoy, says OnlyInYourState.com.
Three Oaks Recreation Area | Crystal Lake, Illinois
This hidden tropical paradise is man-made and the locals have been in love since it opened in 2010.
The Three Oaks website tells the full story of a mining company that worked on this land from the 1950s until the late 90s. When the mining company hit the water table it exposed two lakes. Your lakes. Your tropical paradise.
Rumor has it that Three Oaks Recreation Area has some of the best catch-and-release fishing in the entire state.
Look at how clear the water is here.
Plan Your Visit to Three Oaks Recreation Area
Your little getaway is located at 5517 Northwest Highway in Crystal Lake, Illinois. Three Oaks Recreation Area is open daily from 6:30 a.m. to sunset, and the beach is open from 3 p.m. to 7 p.m. Prices for non-locals are $5 per vehicle. Swimming at the beach is $10. Seniors and youth are $6 and children under the age of 3 are free. Get connected to their Facebook page for additional information.
The Safest Cities in Illinois & Wisconsin
Safewise
did a study on the 100 safest cities in America. Eight of them are in Wisconsin and Illinois.