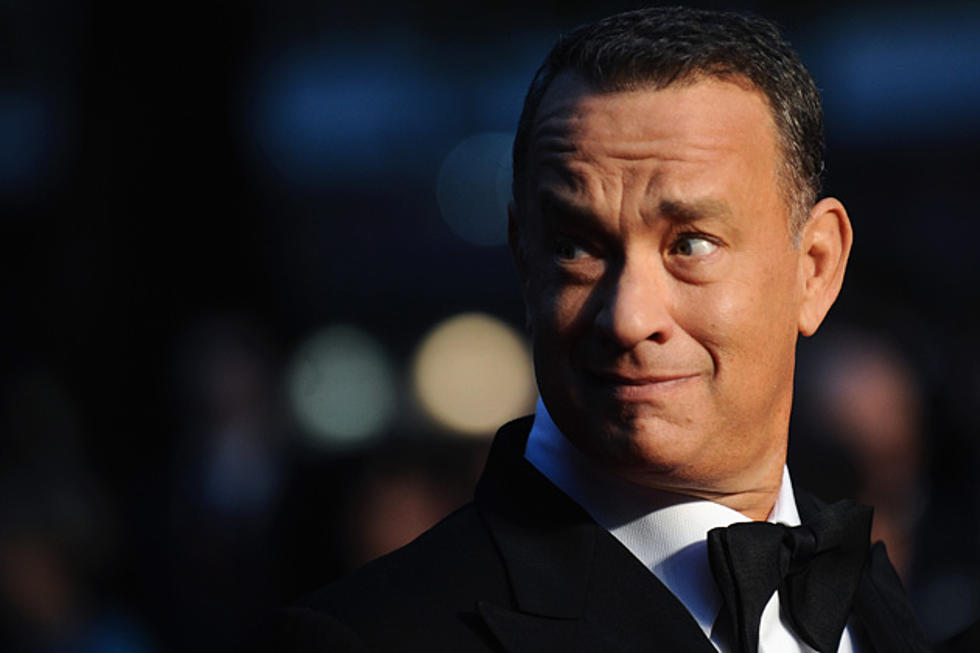 Zack Snyder Considered Tom Hanks For Lex Luthor Before Casting Jesse Eisenberg
Getty Images
Just a few months ago, Tom Hanks wondered aloud why he was never cast in a superhero movie. "They don't ask me and I keep trying … Come on, I can do it. Let me play a bad guy, let me play the bad guy against Batman. I'll do anything, call me!" he said. And, guess what? They almost did. It turns out Hanks was on a very shortlist of contenders to play Lex Luthor in 'Batman vs. Superman.'
The Hollywood Reporter shed some light on how the unlikely Jesse Eisenberg was cast as Luthor, noting that to keep the film secret, director Zack Snyder kept an extremely short list of actors he wanted for the role. Besides Eisenberg, we had previously heard Joaquin Phoenix's name, but he ultimately passed (another story we've heard is that Warner Bros. got sick of waiting for Phoenix to make up his mind and moved on without him). The story also notes that Hanks was considered by Snyder and Warner Bros. though, coincidentally considering Hanks' quotes above, they never formally called him.
Hanks was their fall-back "older actor" choice with all the other candidates (including, surprisingly Adam Driver from 'Girls' who had to back out of consideration because of scheduling conflicts) much younger. Snyder eventually opted to go the younger route with Eisenberg, a significant gamble.
Another interesting note is that fan-favorite Bryan Cranston was never contacted and never officially considered for the part. So, all those "Bryan Cranston has been cast as Lex Luthor!" stories were all bulls--- as we told you they were.