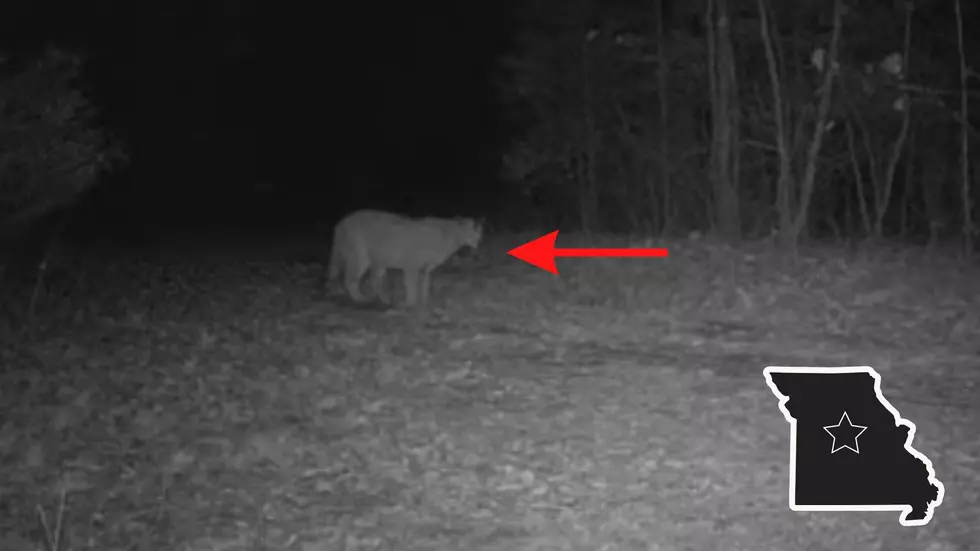 Trail Cam Video Shows Huge Mountain Lion Near Columbia, Missouri
BrokenMonkey via YouTube/Canva
I've had people tell me that mountain lions aren't really that common in Missouri and Illinois at least near the bigger cities. That's funny because a brand new trail cam video shows a massive mountain lion that's just been spotted near Columbia, Missouri.
A YouTube channel with only a handful of subscribers called BrokenMonkey just shared a short but sweet 19 second video with this backstory of what their trail cam in Boone County just picked up:
While reviewing my trail camera video I stumbled across this! I frequently swap trail camera cards at night and had just returned from swapping cards just before midnight when I found this. Should I feel uneasy while in the woods?! This is the first mountain lion I have seen on my trail cameras but I have seen lots of foxes, coyotes, and bobcats (along with lots of deer).
Here kitty, kitty...
According to the Missouri Department of Conservation, a mountain lion appearance in the Show Me State is "rare". However, look at all the mountain lion sightings listed on their map.
Not only is this a "rare" mountain lion near Columbia, Missouri, it's also a massive cat. Best to be careful when you're in the backcountry on that next camping trip.
This is Probably the Fanciest Treehouse You'll Find in Missouri