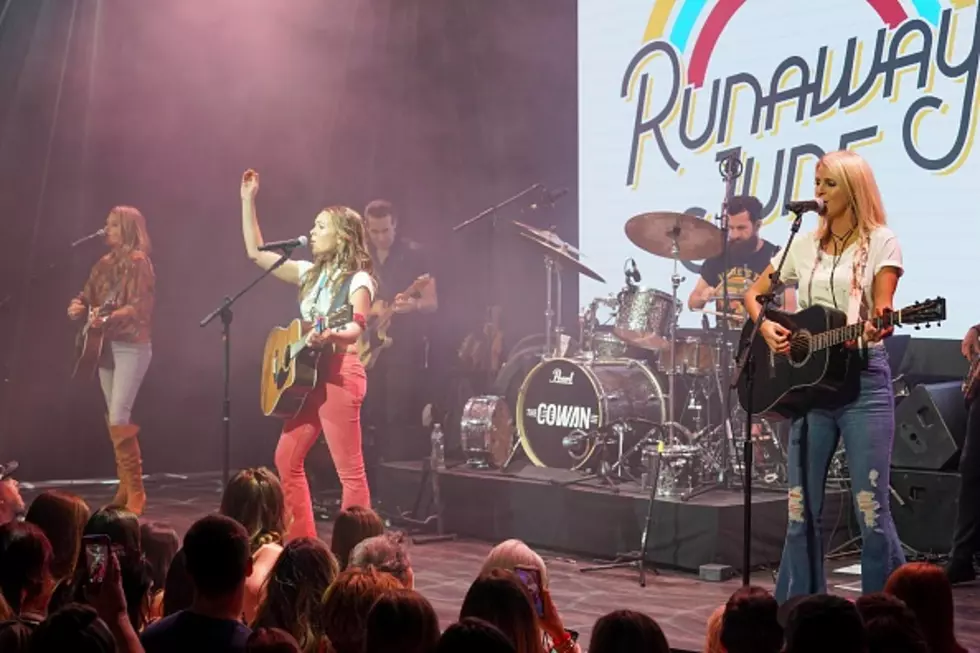 Wanna Crash Runaway June's Invitation-Only Event at O.Z. Tyler Distillery?
Ed Rode/Getty Images for CMT
Wanna crash an invitation-only party??!!!  Here at WBKR, we're giving you the chance.
Runaway June is coming to Owensboro.  However, they're not coming for the reason you might think.  The country music trio is heading to town next Wednesday to visit O.Z. Tyler Distillery, which will soon be home to the new Duke Spirits Tasting Room.  This event is not open to the public, but here at WBKR.com and the WBKR app, we have an exclusive opportunity for you to snag a pair of tickets.
In April of 2020, O.Z. Tyler will be home to the Duke Tasting Room and John Wayne Experience.  According to a press release, Duke Spirit's bourbon "was crafted from John Wayne's handwritten notes" and the new tasting room will showcase exclusive memorabilia from his estate.
So, why is Runaway June coming to town?  Jennifer Wayne, a member of the trio, is John Wayne's granddaughter.  But Naomi Cooke and Hannah Mulholland will be here too for the invitation-only event, where the group is expected to perform a few songs.
Now, here's some even more exciting news.  While this event is closed to the public, WBKR has an exclusive opportunity for YOU to win a chance to attend the news conference with us. Fill out the form below for your chance to win.
But make sure you do it before 6am CST Monday, November 18th!  Angel and I are going to announce our lucky winners Monday morning.