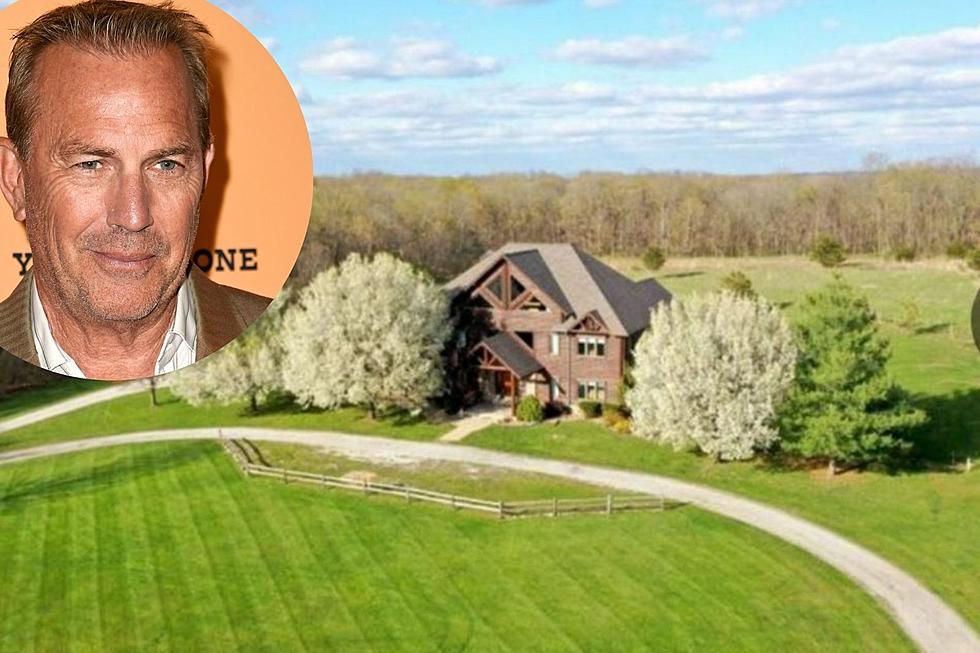 Yellowstone-Like House Makes You Feel Like Your Living in Montana
Getty Images/Home listed by Vandenberg, For Sale By Owner.com/Canva
Love the show Yellowstone, but don't want to move to Montana? I found the next best thing.
Located in Keokuk, Iowa is an 8,000 square foot home (listed for $599,999) that reminds me of the one in Yellowstone. From a workshop to a muid room, a recreation room, and a basketball court this is a grand cabin-like home set right here in the Tri-States.
Iowa Home Looks Like Yellowstone Dutton Ranch Cabin
just imagine riding horses, barrel racing, or running cattle on this proptetyer. I really need to do to ao Dude Ranch and this for myself. The pond is fully stocked with catfish, bluegill, bass, and crappie just what the fisherman in the family needs. The home is surrounded by ten prime acres with an additional 98 acres for a separate purchase price. It's an incredible home own seven bedrooms and six bathrooms you could shout your own version of Yellowstone here.
You Can Rent a Cabin on the Ranch From 'Yellowstone' - See Pictures
The stunning Montana ranch that serves as the setting for the hit TV show Yellowstone offers cabins for rent, and the price includes tours of the set and ranch. Scroll below to see photos of the extraordinary property.