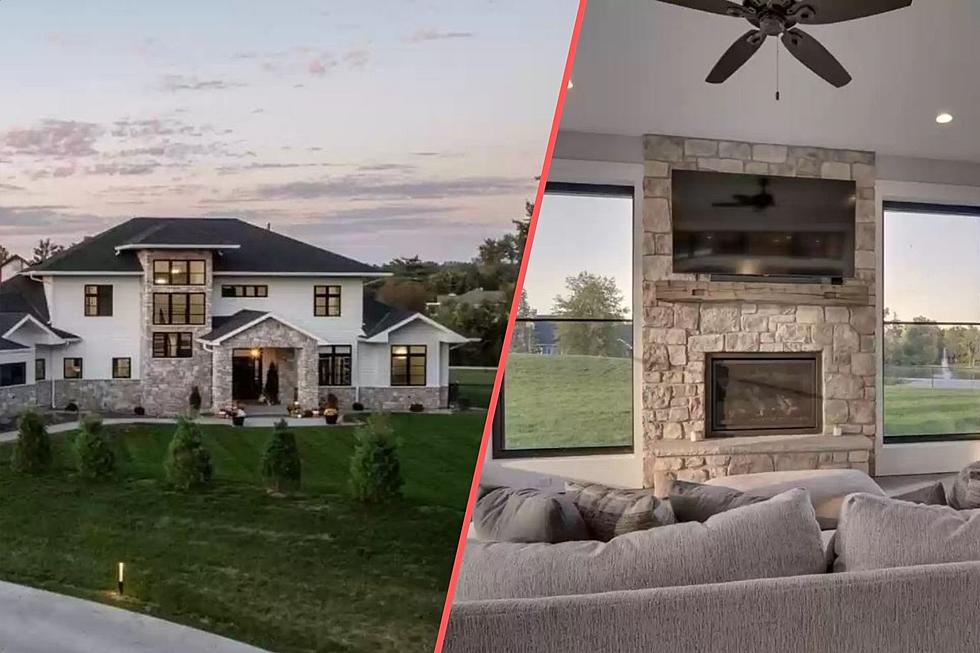 HGTV Eat Your Heart Out with This Stunning Quincy Home
Spencer Schelp with Happel Inc., REALTORS/realtor.com/Canva
There's a new house on the market in Quincy and it's a homeowner's dream home.
When the owners of this Quincy home sat down to design it, they made sure it was top-of-the-line everything. Country living check, heated pool, check custom kitchen, check, land to roam on double-check. It's perfect in every way, and for sale for $1,275,000.
Stunning Quincy Home Comes with Yoga Studio & Heated Pool
Spacious in every way, and made for entertaining there is no room in this home that doesn't scream perfect. It even comes with a pool house, bridge, and a yoga studio. Which I would never use cause yoga and I are not friends but for someone out there it's the perfect room.
Illinois Mansion Comes Complete with Beautiful Mural Art