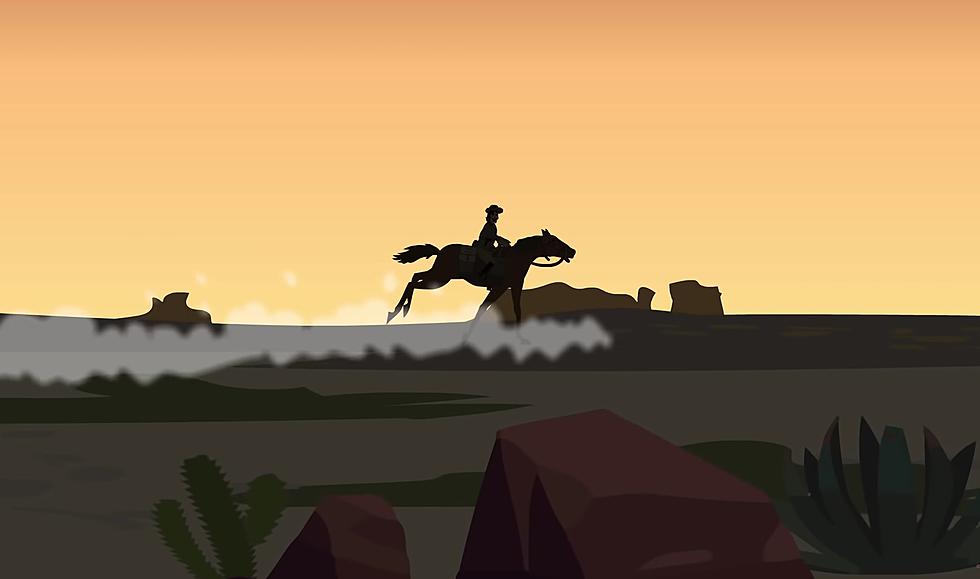 1860's Job Poster for Missouri Pony Express Riders is Pure Danger
Simple History via YouTube
If you think your job is hard, you should see the warnings given to potential Missouri pony express riders as a poster from the 1860's reveals.
I have seen this poster shared before, but it's just been dropped on the Missouri sub-Reddit page showing a real job offer poster for pony express riders back in the 1860's. "Young, skinny, wiry fellows...orphans preferred"
As Wikipedia mentions, the potential danger of being a pony express rider was real. Riders could not be more than 125 pounds and if you didn't have a family who would miss you, you had a better chance of being selected. Riders would depart Missouri and ride all the way to California in around 10 days.
Buffalo Bill Cody gained some of his fame for being one of the riders for this transportation service which would only last around 18 months before going bankrupt. Wikipedia estimates that around 35,000 pieces of mail were delivered from St. Joseph, Missouri to Sacramento, California during this era. It was eventually sold to Wells Fargo which is how you get the famous logo that they used for many decades.
The horse and rider method for delivering mail would come and go quickly as it was eventually displaced by railroads, but the danger of being a pony express rider helped carry the legend well beyond it's active era to take its place as one of the many legends of the Wild West.
Jesse James Farm in Kearney, Missouri
Hannibal Home Built in 1890 Was Originally a Farmhouse