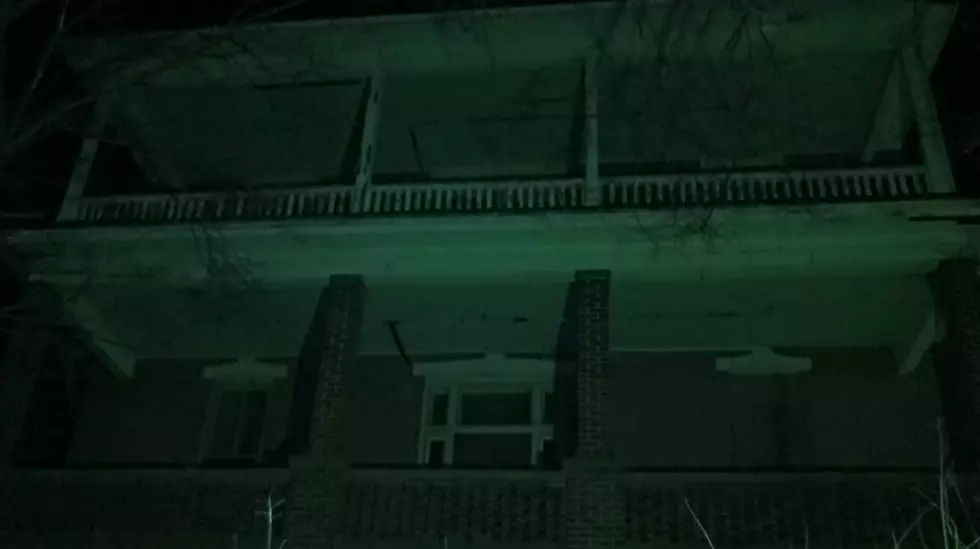 Beattie Mansion – Inside Missouri's Haunted House on the Hill
AmysCrypt via YouTube
It's definitely one of the most haunted places in St. Joseph and possibly in all of Missouri. It's the Beattie Mansion aka the Haunted House on the Hill. A brand new investigation confirmed this is still one of the creepiest mansions you can possibly set foot in.
The Beattie Mansion is so well known as a place for paranormal experiences, a portion of their website is dedicated to groups that dare to come spend the night there. One expert said that "the mansion's history of housing distressed souls, some of the spirit and misery of those displaced and unwanted people is left inside the structure today, manifesting in strange occurrences and events". Sounds like a recipe for trouble. One group took them up on the overnight stay offer recently and this is what they discovered.
The Beattie Mansion has been a family home, an orphanage and was once opened as a "house for the friendless" according to the official website.
When the investigators asked what the entity they were talking to wanted, they were directed to go "downstairs".
When they went downstairs and investigated the room an orphan named Mabel used to live in, they asked if she was present and a music box suddenly came on.
Stairs creaking, orbs on night vision cameras...the house was very active during their investigation.
The Beattie Mansion in St. Joseph allows 19 hour overnight investigations at a cost of around $400 if you have enough friends who are crazy enough to walk these halls with you. Just be careful as you never know exactly what you might be dealing with.
Missouri Prepper Paradise - Survival Bunker Hidden in the Ozarks
Jesse James Farm in Kearney, Missouri