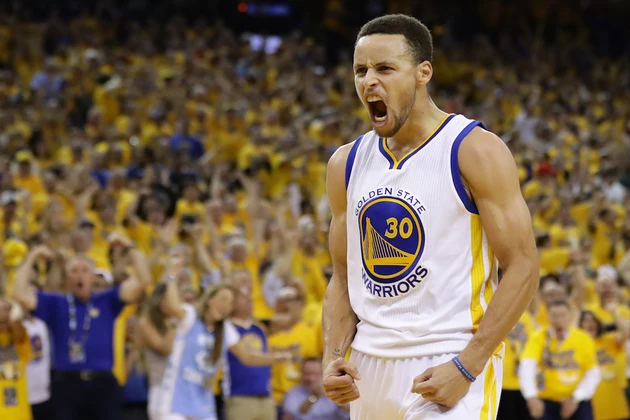 2016 NBA Playoff Recap: Warriors Beat Thunder, 96-88, To Advance to NBA Finals
Getty Images
Stephen Curry scored 36 points, and the Golden State Warriors beat the Oklahoma City Thunder, 96-88, in the decisive Game 7 of the Western Conference Finals in Oakland on Monday night to advance to the NBA Finals.
With his team ahead 90-86 late, Curry made three free throws after being fouled on a three-point attempt, then added another 3-point shot that sealed the win. He made seven 3-pointers in the game and finished with an NBA-record 32 in a seven-game series.
Klay Thompson added 21 points for Golden State, which rallied from a 3-1 series deficit to win the conference title.
The defending-champions will meet Cleveland for the NBA title for the second consecutive year. Game 1 will be Thursday night in Oakland.
Kevin Durant led Oklahoma City with 27 points.
2016 NBA Western Conference Finals: Golden State defeats Oklahoma City, 4-3
Game 1: Oklahoma City 108, Golden State 102
Game 2: Golden State 118, Oklahoma City 91
Game 3: Oklahoma City 133, Golden State 105
Game 4: Oklahoma City 118, Golden State 94
Game 5: Golden State 120, Oklahoma City 111
Game 6: Golden State 108, Oklahoma City 101
Game 7: Golden State 96, Oklahoma City 88