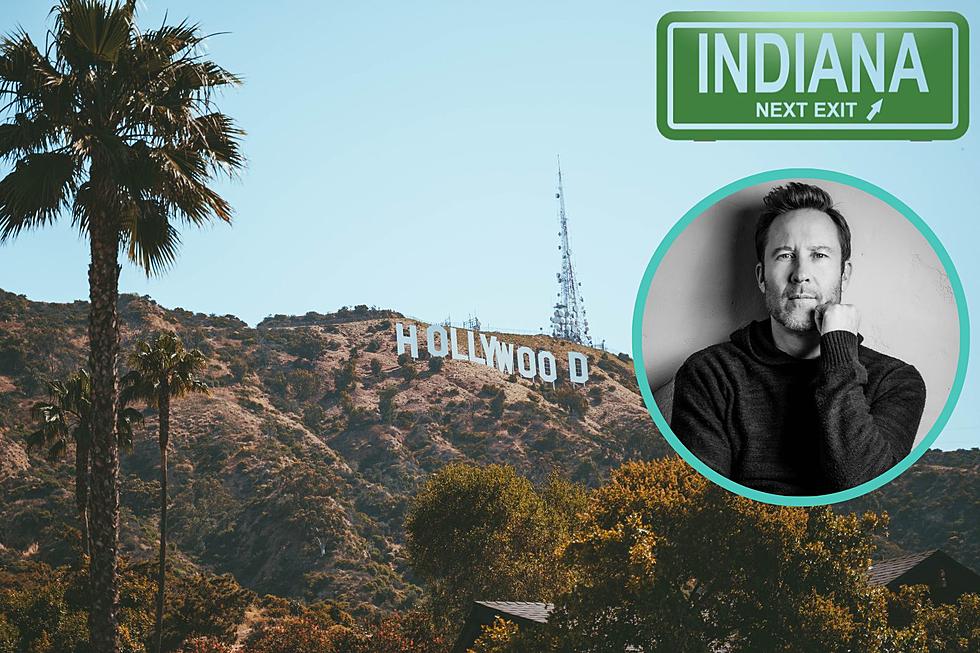 Actor Michael Rosenbaum Really is House Hunting in Newburgh, Indiana
CANVA MICHAEL ROSENBAUM
We had the most amazing time having actor and Newburgh, Indiana native Michael Rosenbaum take over our radio station recently. Seriously, we are huge fans and it was an absolute honor to have him all to ourselves for two hours. Part of the reason for his visit home was to look at houses in the Newburgh area.
Los Angeles to Evansville = 1992 Miles
Michael Rosenbaum already travels a lot for various comic conventions, and career ventures. And when you see that his California home is 1,992 miles from his Indiana friends and family it might sound crazy that he wants to visit more often. He has his reasons, and it would make sense to have a second home.
Finding the Perfect Home for Rosey
Now, I know that Michael looked at a lot of houses during his visit. I don't know if these three picks were on his list, but perhaps they should be.
No Cement Pond Here - $499,900
If I could choose any home (Within reason) I would definitely want one with a pool and hot tub. But that is a lot of upkeep, even if you lived in the house year-round. So, check out this historical home with some Beverly Hills charm.
Historic Newburgh, Indiana Home Has 'The Beverly Hillbillies' Vibes
This historic home was built in the 1850s and has been beautifully restored.
Scroll Down to Vote for Your Favorite Home
A Little Hollywood - $524,990
Now, this new home is pretty fancy. The light fixtures are super cool, and the staircase is very L.A. But is it too much for a second home?
Scroll Down to Vote for Your Favorite Home
Southern Indiana Meets Hollywood in Newburgh Home
Take a look at this brand-new home located in the Pebble Creek Subdivision.
Built for a Star
Okay, you can vote for your favorite below, but I have to say that this one screams Winner, Winner, Chicken Dinner! take a look inside and see what you think.
Newburgh, Indiana Home Perfect for a Movie Star
Take a look at 6972 Stonewick Dr, Newburgh, IN 47630, and see what a budget of $560,000 will get you.
Penny Crick 812-483-2219
Now it's time to vote for your favorite home
Read More: Michael Rosenbaum Releases New Music; Sun Spin
Patreon: https://www.patreon.com/insideofyou
Listen on Apple: https://apple.co/insideofyou
Inside Of You Twitter: https://twitter.com/insideofyoupod
Visit Our Website: https://insideofyoupodcast.com/