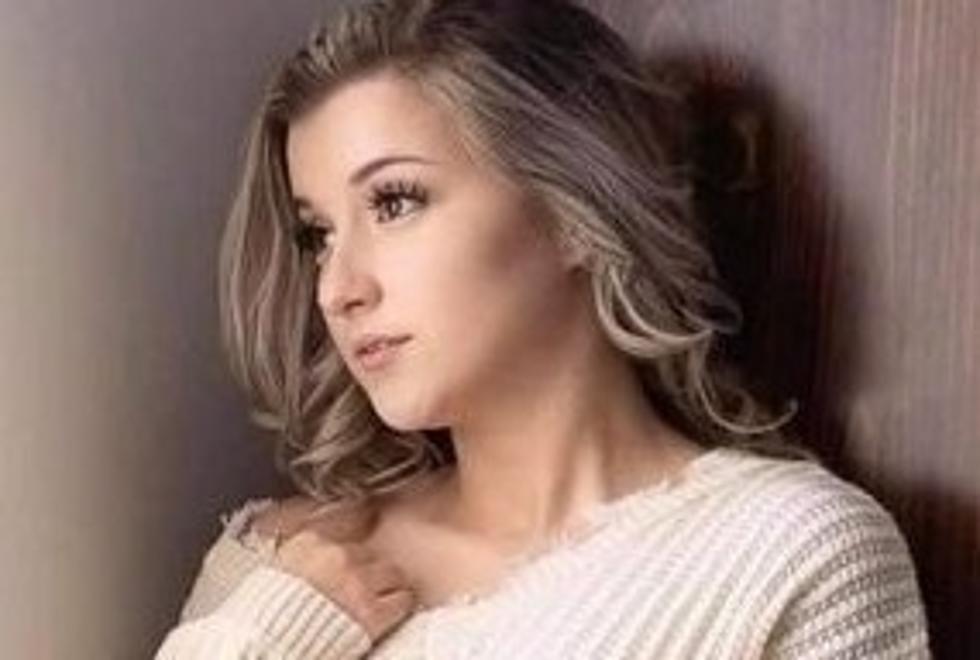 AMVETS Post 75 Hosting Benefit For the Family of Hannah Fuller
Hannah Fuller
AMVETS Post 75 is hosting a benefit to help aid the family of Hannah Fuller.  Hannah leaves behind two small children and a grieving family.  Here's how you can help.
Angel here and earlier this year I had the opportunity to go into Mendy's Kitchen on Crabtree Avenue for a remote broadcast.  I was greeted by a bubbly and adorable blonde.  She was completely full of life and made everyone around her smile too.  This gal was Hannah Fuller.  While I only got to hang out with her for a very short period of time she made a huge impact on me.  She loved her job and her co-workers and she just loved living life.  I learned more about this young lady in a couple of hours than I know about a lot of people in my life.  When you hear about people letting their light shine Hannah did it like a boss!  When I heard about the loss of her life it broke my heart.  Such a beautiful soul took way too soon.
The folks at AMVETS will be selling Boston Butts to benefit Hannah's family and help pay for her funeral expenses.  The benefit will take place on Saturday, September 4th, with pick-up starting at Noon.  Boston Butts are $35 apiece and you need to pre-order by calling 270-240-3041.
Hannah's Obituary shared from Glenn Funeral Home;
Hannah Renai Benningfield Fuller, 23, of Owensboro, passed away Thursday, August 26, 2021. She was born December 22, 1997, in Owensboro, to Rob Benningfield Sr. and Stephanie Benningfield. Hannah graduated from Apollo High School in 2016. Many will know her from working for Mendy's Kitchen, and she also spent time working as a hair and makeup artist. She loved baking, cooking, and going hunting, always looking forward to going deer hunting with her dad. Hannah loved riding dirt bikes and ATVs, and dirt track racing. Most of all, Hannah loved her time with her family, especially her children, they were the biggest joy in her life.
Thank you in advance for helping this family.
Owensboro Woman Inspires Through Her Artwork
Amie Jo Parks has been involved in making inspirational art and sharing her pieces on social media throughout the pandemic and beyond. This is her story and some of her artwork.
Sophia Ann's Inspirational Journey
Sophia Ann Mosely was born on March 9th, 2021 with medical complications. Sophia is sister to Hadley Moseley and Mia Moseley. Mom is Dallas Tomblinson and dad is Trevor Moseley. This is their journey.
Motherly Advice From Tri-State Moms
Moms seriously know EVERYTHING! We've solicited advice from local moms on real-life situations.