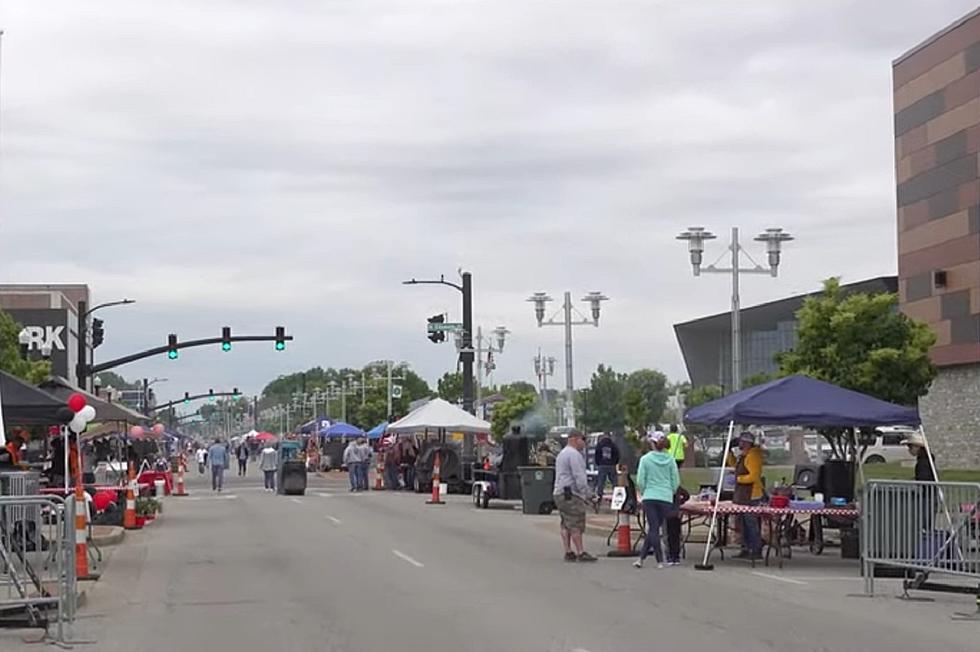 The Bar-B-Q Block Party Returns to Owensboro as a Two-Day Event in May [VIDEOS]
Daviess County Government via YouTube
Unless I miss my guess, this week is the second anniversary of the "official" beginning of the COVID-19 pandemic. And I honestly just shuddered while writing that sentence.
The final three-quarters of 2020 may be a period of time NO ONE will ever want to relive unless they're just gluttons for punishment. In my book, it's always better to be a glutton for mutton.
COVID CANCELS THE 2020 BBQ FESTIVAL
And, boy, did THAT become a big conversation topic a couple of Marches ago. Everything was shut down; it was so quiet outside because very few people were driving anywhere. And the specter of the cancellation of spring activities loomed large.
And then it happened--there would be no 2020 International Bar-BQ Festival. That news was the Owensboro equivalent of the cancellation of the NCAA Tournament on a national level; it's just something we never thought would happen.
IT BECAME THE BAR-B-Q BLOCK PARTY IN 2021
Fortunately, a semblance of the event came to pass in 2021. It was called the Bar-B-Q Block Party and it will return in 2022.
The 2021 edition was a one-day event, but this year it will be a two-day affair. So make sure the dates May 13th and May 14th are saved on your calendar because you want to miss the 2022 Bar-B-Q Block Party, which will feature even more barbecue and additional vendors.
THE 2022 BAR-B-Q BLOCK PARTY WILL BE MORE LIKE THE BBQ FESTIVAL
For this year's event, church teams will once again line the streets of Owensboro, offering up amazing barbecue and mouth-watering burgoo. Also, there will be a dozen NEW barbecue vendors to mix things up a bit.
The Backyard Cooking Competition, the carnival, midway games, and live music will also make a welcome return. And on Saturday morning, May 14th, it's the Owensboro Family YMCA BBQ Fest 5K.
And in case you missed it last year...
I'm not sure why it will continue to be called the Bar-B-Q Block Party when it will essentially be the same event as the International BBQ Festival, but who cares. Again, it is almost the exact same event and that is exciting.
Also, I'm interested to see if another "tradition" returns...you know, the one where it will either be really hot (I've sweated my rear end off down there before) or really cold (I've been down there wondering if it really was May or March).
Just keep all types of clothing handy.
Find out more at bbqfest.com.
26 Images That Show How Owensboro Has Changed Over the Years
While driving in parts of Owensboro that have undergone changes, have you ever said to yourself, "I can't remember what it used to look like here"? Well, I'm here to help.
What Owensboroans Want to See Happen in Owensboro in 2022
If wishes were horses, beggars would ride, as the saying goes. But there's also a saying my mother used a lot--"Put feet to your prayers." So let's see if those two old adages can come together and make any of these suggestions happen over the next 11-plus months.
Owensboro Restaurants We Miss the Most
These restaurants are no longer in Owensboro and we them BACK!