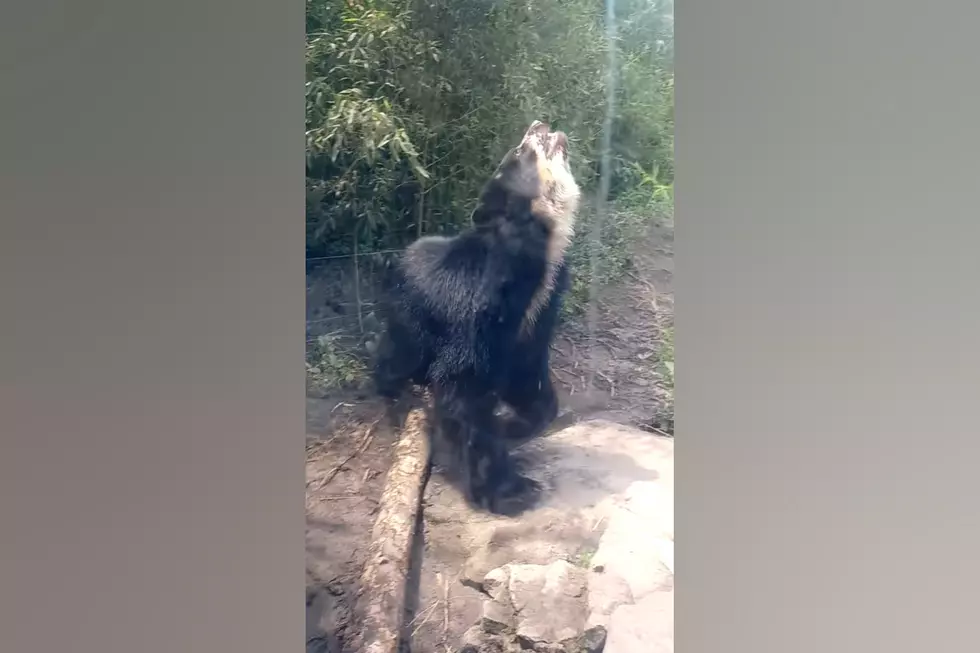 Ben, a St. Louis Zoo Bear Escaped His Enclosure, But Don't Worry
SSS Wildlife via YouTube
A St. Louis Zoo bear went on an adventure. Somehow, he managed to escape his enclosure sometime between Monday night and Tuesday morning, but no need to worry now.
The St. Louis Zoo just shared this remarkable story about Ben. He's a Andean bear that escaped his enclosure and was found at around 9:40am Tuesday morning as a free man bear.
Here's a snippet from the St. Louis Zoo explaining what happened in a photo share on Facebook:
Yesterday, around 8 a.m., a male Andean bear named Ben was discovered outside of its habitat in the River's Edge. The Zoo Animal Emergency Response protocol was implemented and various team members responded accordingly. Thankfully, at approximately 9:40 a.m., the bear was secured near his habitat and staff were able to tranquilize and safely return him to the indoor holding area.
Ben is back in his home area now and not out signing autographs for fans around the St. Louis Zoo human areas sadly. But, the good news is humans and Ben are both safe again.
Ben is quite a character, by the way. If you've never seen him in action, you're missing out.
All's well that ends well. The St. Louis Zoo says Ben's habitat has been checked and is secure again. You can get more details about this highly endangered St. Louis Zoo bear on their website.
See an Epic Missouri Tipi Where Your Only Neighbors are Wildlife