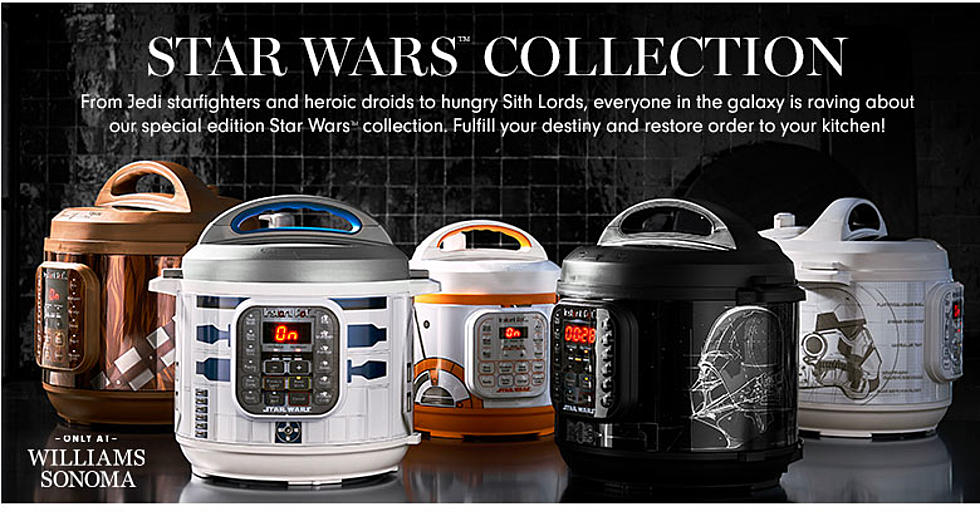 Cook with the Force – Star Wars Instant Pots by Williams Sonoma
Star Wars Instant Pot Williams Sonoma
I'm kind of addicted to small kitchen appliances. Between the air fryer, Keurig, panini press, turkey fryer, toaster and crock pot, I know my husband thinks I have everything. Just wait until he sees the new Star Wars Instant Pots! Maybe he'll build me a kitchen island so we can get all of them.
While you are binge-watching Star Wars: The Mandalorian, your dinner can be cooking away in this new collection that you can only find at Williams Sonoma. You'll notice that Chewbacca is priced a little higher than the other Instant Pots. That's because he is 8 quarts. The Stormtrooper, Darth Vader and R2-D2 are 6 quarts. Little BB-8 is the smallest pot in the collection. They are priced $79.95 to $119.95.
If you already have an Instant Pot, you can just get one of these fun stickers from Amazon, and only spend $6.00!
Enter your number to get our mobile branded app