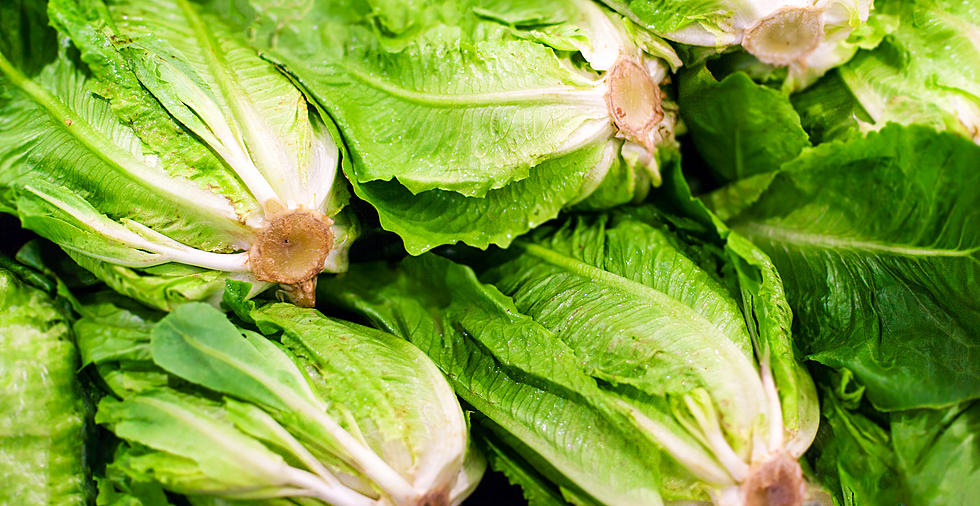 Romaine Lettuce Recalled – Yes, Again!
Getty Images/iStockphoto
I looked everywhere for a good caesar salad yesterday, and I kept coming up empty. I couldn't even find a bag of romaine lettuce to make my own salad. Why? Well, the romaine variety of lettuce has been deemed not safe to eat - Again! I guess we can be thankful that it's not the turkey on this recall list.
FDA, CDC, and state health authorities are investigating an outbreak of illnesses caused by E. coli O157:H7 in the United States. FDA & CDC outbreak investigation evidence indicates that romaine lettuce from the Salinas, California growing region is a likely source of this outbreak.
People usually get sick from E. coli (STEC) 2 to 8 days (average of 3 to 4 days) after swallowing the germ.
Some people with E. coli infections may get a type of kidney failure called hemolytic uremic syndrome (HUS).
E. coli infection is usually diagnosed by testing a stool sample.
Antibiotics are not recommended for patients with suspected E. coli infections until diagnostic testing can be performed and E. coli infection is ruled out. Some studies have shown that administering antibiotics to patients with E. coli infections might increase their risk of developing HUS, and a benefit of treatment has not been clearly demonstrated.
For more information, see Symptoms of E. coli Infection.
Enter your number to get our mobile branded app